Michael Dubin Net Worth: $200 Million.  Imagine growing and selling a billion-dollar business within just five years. For Michael Dubin, this was a reality. He's the founder of Dollar Shave Club, a popular subscription-based shaving club. Dubin built one of the most successful e-commerce brands for men in the span of just five years. We recently spoke with Michael to get insight into his business tactics and learn more about his story.
Early Life
Michael Dubin is currently 39 years old and grew up in Philadelphia. After high school, he attended Emory College in Atlanta and graduated with a BA degree in history. He then moved to New York and lived there for 10 years. Dubin is passionate about content, comedy, and entertainment. He studied improv and sketch comedy for over eight years at the Upright Citizens Brigade in New York.
This wasn't a surprise – Michael Dubin's high school knew him as the class clown. People didn't take him seriously, and he was often told he wouldn't get far in life. They should look at him now! His mom reports that Michael was an excellent student, but only when the subject interested him.
How He Built His Net Worth:
Advertising & Marketing Career
Before Michael Dubin started his business, he worked as a producer or digital marketer. He held various positions at NBC, Sports Illustrated, MSNBC, and a couple of advertising agencies.
Right before starting his brand, Dubin was doing freelance advertising work. He created content and drove engagement to it. Companies he worked with included LG, Ford, Capital One, and Taco Bell. Dubin had just moved to California after being laid off from his previous job. He always wanted to live there.
Dollar Shave Club
Michael Dubin and Mark Levine founded Dollar Shave Club in 2011. They met at a party and shared frustration with the high costs of retail razors. Little did they know, Michael Dubin's net worth would be in the millions within a handful of years.
When they launched in 2012, the razor market was dominated by Gillette (it held 72% of the U.S. market). Gillette was so dominant in advertising and shelf space that Procter & Gamble paid $57 billion for the company in 2005.
Dubin's idea for Dollar Shave Club was unique and legendary. Dubin introduced a monthly "club" for razors. His simple idea eventually became the second best-selling razor on the market.
Instead of paying $10–$20+ a month at a store for disposable razors, Dollar Shave Club subscribers could go online and subscribe to monthly orders shipped right to their home. The best part? It costs a fraction of the retail cost (prices range from $3–$9 razor refills per month). They started with just razors, but have added over a dozen products like shaving cream and wipes.
Their $1 first month deal is a smart business strategy that attracts customers and introduces them to the high-quality blades. Price isn't the only selling point – these razors actually work! Most people who use them state that they're the highest quality and work much better than retail brands.
How Did Dollar Shave Club Blow Up?
Dollar Shave Club is famous for their humorous ads with straightforward messages, especially the first one they released. Michael Dubin's video for Dollar Shave Club was written and produced himself. He was also the star of the video! It became one of the most viral commercials on Youtube. Dubin states him and a friend shot it in a single lane for less than $4,500.
Dubin's history in advertising and marketing definitely gave him an advantage for making this viral commercial. He always believed in the power of videos to tell stories. The Dollar Shave Club video was so successful that the company ran out of inventory within just hours of it appearing on Youtube. Their small website servers overloaded and crashed. "Our Blades Are F***ing Great" has now been viewed over 26 million times.
Even with the lack of inventory, they took orders and promised to ship when back in stock.
After this viral commercial, the brand only grew larger. That's one way to boost e-commerce sales! Dollar Shave Club has 190 employees and almost 4 million subscribers.
Selling Dollar Shave Club
Only five years after founding Dollar Shave Club, Mark Levine and Michael Dubin's net worth made a huge jump. Dubin decided to sell the company to Unilever for an incredible $1 billion! This was one of the largest deals in e-commerce history.
Unilever is a British-Dutch consumer goods company that owns more than 400 brands worldwide. Dubin is reported to have pocketed $90 million from this deal. The rest went to the other founders, investors, and shareholders of Dollar Shave Club stock.
Why did Unilever want to purchase Dollar Shave Club?
"In addition to its unique consumer and data insights, Dollar Shave Club is the category leader in its direct-to-consumer space," a Unilever executive said. "We plan to leverage the global strength of Unilever to support Dollar Shave Club in achieving its full potential in terms of offering and reach."
Dubin is surprisingly happy with selling his company. He loves that Unilever doesn't boss them around and tell them what to do. He also states that he gets to run everything he loved in the company, plus new opportunities that he's excited to learn from. Dubin believes the journey as an entrepreneur should always be about learning. Currently, Michael Dubin's salary as CEO is unreported.
From the sale, Dubin got a nice lump of cash and still remains CEO of his company. Sweet deal, right?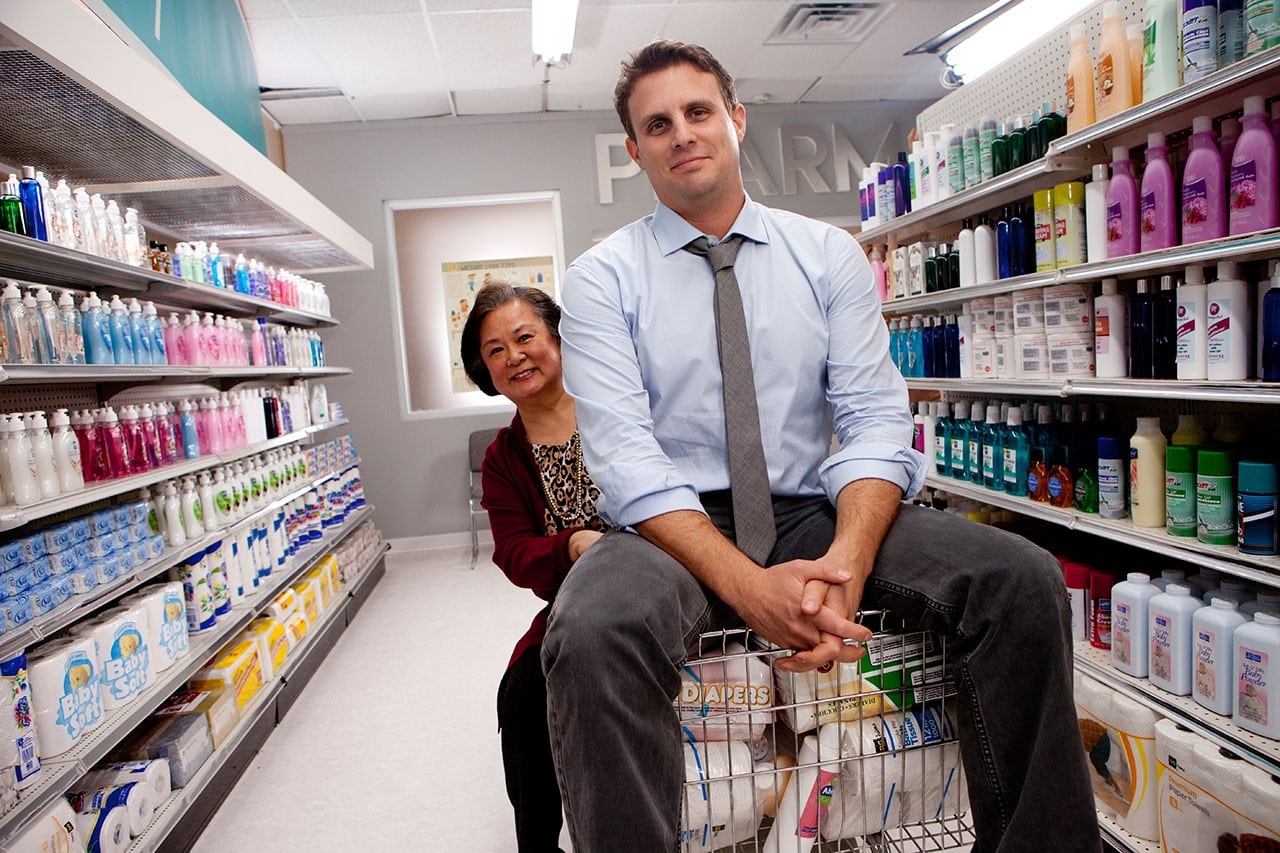 Is Dollar Shave Club Profitable?
This is a common question considering the cheap prices and subscription model of the company. Their profits are unreported, but Dollar Shave Club's revenue has grown incredibly over the years. Their revenue was strangely unreported after 2015, but they still seem to be doing well.
2012 – $4 million
2013 – $19 million
2014 – $65 million
2015 – $153 million
Dollar Shave Club has raised over $150 million from investors.
Other Business Ventures
Michael Dubin is an entrepreneur at heart. He loves building brands and bringing things to life. He's still CEO of Dollar Shave Club at the moment, but he knows another brilliant idea will pop into his head in the future that he'll have to act upon.
In the meantime, Dubin also invests in other businesses. He currently serves on the Board of Directors of Stance Socks and Papa John's Pizza, as well as two non-profit organizations.
Michael Dubin's Family & Life
As far as we know, Dubin is single and doesn't have kids.
Daily Life
One of the key patterns we notice in successful entrepreneurs and CEOs is strong daily routines (especially morning routines). Michael Dubin doesn't share his routine in detail, but he does meditate twice per day. He also makes sure to take vacations in order to refresh his mind and get a break.
Home Sweet Home
Michael Dubin's net worth allowed him to indulge in a beautiful home in Venice, CA. He hired famous interior designer Lauren and Wolf to give it his own personal flair.
Awards
With Dubin's accomplishments, it's no surprise that he's racked up a few business and entrepreneurship awards!
2016 Entrepreneur of the Year by Ernst & Young
Fortune's 40 Under 40
Business Insider's 30 Most Creative People in Advertising
Final Advice & Quotes From Michael Dubin
We all love to hear advice from successful entrepreneurs like Michael. Here are a few key tips that stood out to us from Michael Dubin's podcast features and interviews. If only he had his own podcast!
Dubin states that, if you're building a subscription business, first think – should you even be a subscription business? Look at your product or service and say "Is this actually something people need to subscribe to? Does it enhance their life?" There are many subscriptions that people subscribe, but cancel within a couple of months because they don't need that many items.
He believes the foundation of your success has to be product-market fit. He always believed that Dollar Shave Club would be successful because he experienced the problems himself.
"If you want to live a life of purpose and happiness, you have to become familiar with the essence of choices. Choices come in all shapes and sizes. And not all the important choices present themselves obviously as the important ones."

"Many skills you learn in improv (quick thinking, harnessing spontaneity) are really useful in business. And of course, humor is an important part of how we communicate."

"Being an entrepreneur is a certain personality type. It's a choice, for sure, and there are a lot of entrepreneurs that can't help themselves, they have to do it."

-Michael Dubin
Takeaway
Michael Dubin is an intelligent entrepreneur that built one of the most successful e-commerce brands. We enjoyed speaking with and learning from him at the Capitalism Conference. Michael Dubin's net worth is an impressive number for just five years. We're excited to see where his entrepreneurial spirit will lead him next!
Here at Capitalism.com, we're on a mission to make one million millionaires by 2028. We'd love YOU to be one of them!
The first step is finding your million-dollar business idea. Get started today by watching this free video that'll help you find the perfect business for you to build. Watch it here.