How many female billionaires can you name? Most people recognize a handful of 10-figure men, but few know the names of the richest women in the world.
Female billionaires are a relatively new phenomenon. Before 2000, there were none. Zero. Zilch. Who changed this male-dominated status? Martha Stewart.
Martha became the first self-made female billionaire in the United States. Her company, Martha Stewart Living Omnimedia, went public in 1999. The very next year, Martha hit billionaire status. She even landed on Forbes rich list for a second time while serving time for insider trading.
How Many Female Billionaires Are There in the World?
But how many female billionaires are there today? That number varies depending on the date and source. However, most people agree that there is approximately one female billionaire for every eight male billionaires.
Want more precise numbers? In March 2020, Forbes counted 2,095 billionaires in the world. Of those, only 241 are women.
How did the richest women alive today earn their fortunes? According to Wealth-X, over 68% of female billionaires inherited their money (on the contrary, only 5% of males are heirs). Further, 12% of women billionaires were self-made, compared to 67% of 10-figure men.
Ready to meet these wealthy ladies? Here are the top 50 female billionaires from "poorest" to richest:
50. Maria Asuncion Aramburuzabala ($5.8B - Mexico)
Maria Asuncion Aramburuzabala is perhaps the best-known businesswoman in Mexico. She's also the heiress to Grupo Modelo, the company behind Corona beer. When Anheuser-Busch InBev acquired Corona in 2013, Maria received a sizable payout. Today, she's a chairperson for Tresalia Capital, a venture capital firm.
49. Chan Laiwa ($5.8B - China)
Chan Laiwa and her family own Fu Wah International Group, one of the most prolific real estate developers in Beijing. Her self-made fortune is a classic rags-to-riches story. As a thirty-something, Chan decided to pursue her dream of flipping furniture. Subsequently, this passion transformed into flipping properties in the late 1980s. Lovingly called "Boss Mom" by her employees, Chan regularly donates to philanthropic causes, including contributing to disaster relief on multiple occasions. "I should be responsible for everybody around me." 
48. Meg Whitman ($5.8B - US)
Meg Whitman is one of the richest women and most respected names in Silicon Valley. She is a self-made billionaire who helped drive leading companies to massive success, including eBay and Hewlett-Packard. Today, Meg is the CEO of Quibi, a short-form video platform. Furthermore, she's on the boards of Procter & Gamble, Dropbox, and Immortals LLC. 
47. Zheng Shuliang ($6.2B - China)
Zheng Shuliang is the executive vice-chairman of China Hongqiao Group, the world's biggest aluminum products supplier. Her husband founded the company in 2011 and served on the board until he passed away in 2019. He owned over 70% of the company's shares, which Zheng inherited after his death.
46. Marie Besnier Beauvalot ($6.3B - France)
Got milk? Marie Besnier Beauvalot has plenty. Her father founded Lactalis, a giant in the French dairy industry. Maire and her brothers inherited all of the company's shares after his passing in 2000. She personally owns a 20% stake. Lactalis owns many of the top dairy brands, including Président, Galbani, and Stonyfield Organic. Meanwhile, with 250 production sites in 50 countries, the company's annual revenues exceed $20 billion. 
45. Ronda Stryker ($6.6B - US)
Ronda Stryker is the director of Stryker Corporation, which she inherited from her parents in 1980. Her grandfather, Homer Stryker, incorporated the company in 1946. He was an esteemed orthopedic surgeon and founded Stryker Corp. to design new tools for the medical industry. Ronda joined the board of directors in 1984. She contributes to many medical-related causes, including donating $100 million to create the Homer Stryker medical school at Western Michigan University.
44. Li Haiyan ($6.7B - China)
Li Haiyan is the co-founder of Haidilao International Holding, a popular hotpot restaurant chain in China. She and her husband, Shi Yonghong, used their personal savings to open the first restaurant. There are now more than 300 locations worldwide, including restaurants in London and New York. Together, the couple owns a 25% stake in the company.
43. Agnete Kirk Thinggaard ($6.9B - Denmark)
As the great-granddaughter of LEGO founder Ole Kirk Kristiansen, Agnete Kirk Thinggaard is a fourth-generation owner of the toy giant and one of the richest women in Denmark. She shares a 75% stake with her father, sister, and brother. Agnete currently serves as an observer on the LEGO Foundation Board of Directors. She's also a decorated Danish dressage rider and represented the country at the Rio de Janeiro Olympics in 2016. And she's only 37. 
42. Sofie Kirk Kristiansen ($6.9B - Denmark)
Just like her sister, Sofie Kirk Kristiansen is also a fourth-generation LEGO owner. Her grandfather had a passion for making toy making. He began building wooden toys before creating the first plastic bricks LEGOs in the early 1940s. Although Sofie enjoys her hefty inheritance, she is not involved in the business.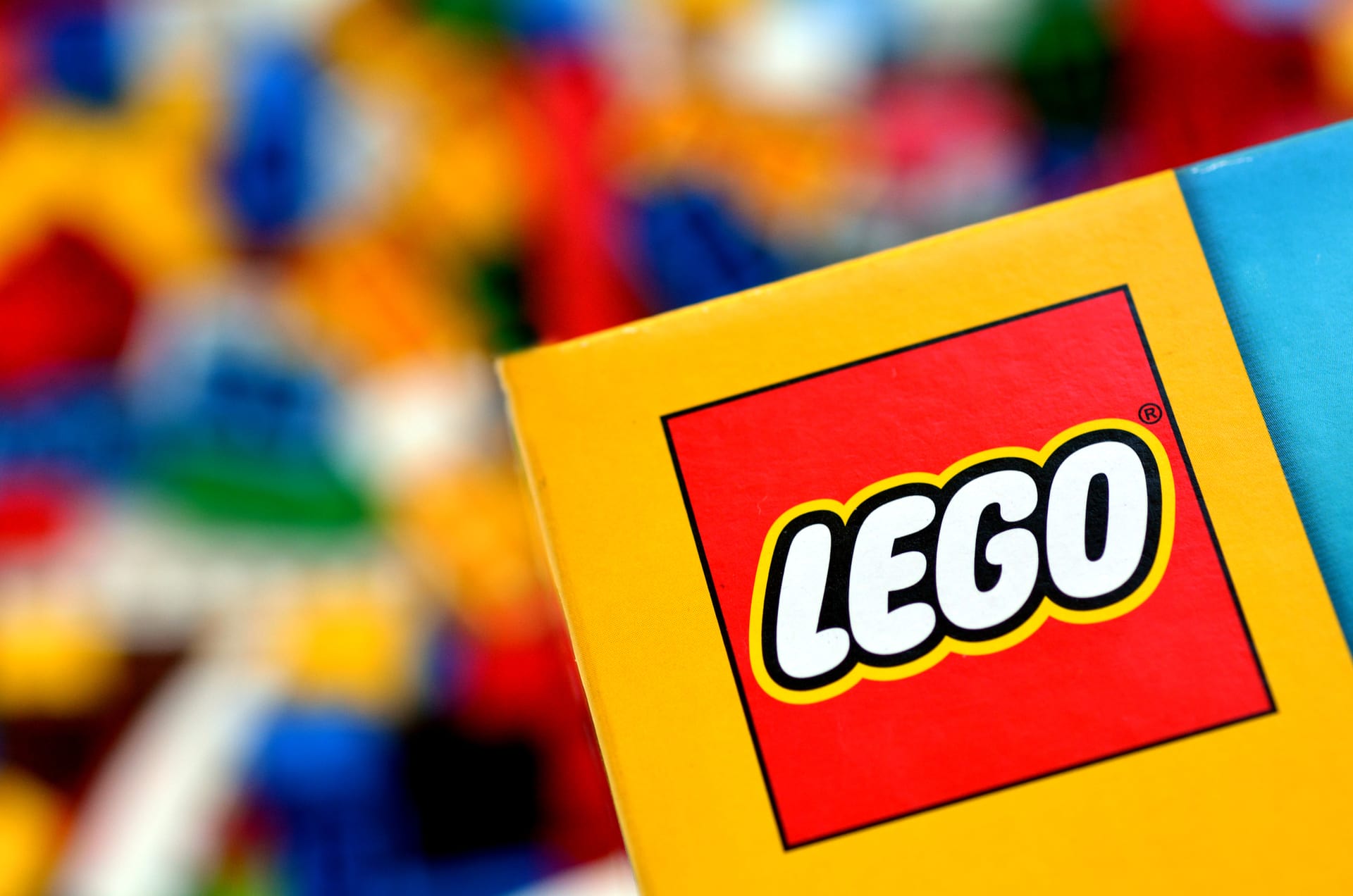 41. Antonia Ax:son Johnson ($7.0B - Sweden)
Antonia Ax:son Johnson is the owner of Axel Johnson, a Swedish trading conglomerate. Her great-grandfather founded the company in 1873 to begin trading coal and iron. Today, the company also invests in energy, real estate, industrial products, and grocery store chains. Antonia inherited the company from her father in 1982. Even though she stepped down in 2015, she still maintains a seat on the board and is one of the richest women in Sweden.
40. Sandra Ortega Mere ($7.1B - Spain)
Sandra Ortega Mere is a Spanish heiress. Her father, Amancio Ortega, co-founded Inditex, a clothing conglomerate known for its Zara retail stores. She inherited a 7% stake in Inditex after her mother suddenly passed away in 2013. Sandra is the second-richest person in Spain, only surpassed by her father. She spends much of her time and money supporting Fundación Paideia, a nonprofit founded by her mother. The foundation helps mentally and physically disabled individuals find mainstream jobs.
39. Marijke Mars ($7.2B - US)
Marijke Mars is another heiress on the world's richest women list. Her great-grandfather founded Mars Incorporated in 1911 and introduced many classic candy brands, including Milky Way, Snickers, and M&M'S. Although initially known as a candy company, Mars now owns several other brands, such as Pedigree, Whiskas, Uncle Ben's, and Combos. Marijke serves on the company's board of directors and owns an 8% stake. 
38. Valerie Mars ($7.2B - US)
Valerie Mars is another heir to the Mars fortune. Like her other sisters, she became one of the world's richest women after inheriting an 8% stake after her father died. She's worked for Mars since 1992 and now serves as the president of corporate development. Valerie is also on the board of directors. 
37. Victoria Mars ($7.2B - US)
Victoria Mars also inherited an estimated 8% stake in Mars Incorporated after the passing of her father, Forrest Mars, Jr., in 2016. She began working for the company in her 20s as the assistant brand manager for Milky Way. Victoria has been on the board of directors since 2006. In 2014, she became the chairman. Charity is vital to Victoria. She supports many environmental causes, including the Charles Darwin Foundation.
36. Pamela Mars ($7.2B - US)
Pamela Mars owns an 8% stake in Mars Incorporated, which she inherited from her father. In keeping with family tradition, Pamela has held several roles with the company. Her first job was as an operations supervisor for a production facility. Today, Pamela is the family ambassador to the pet care division.
35. Marie-Hélène Habert ($7.2B - France)
Marie-Hélène Habert's grandfather started Dassault Groupe (then known as Dassault Aviation) to design propellers during World War I. Her father took over the company and expanded it to include Sogitec, a subsidiary specializing in avionics software. Marie-Hélène inherited her fortune and became one of the world's richest women when her father, Serge Dassault, passed away in 2018. She recently stepped down from her position as president of the supervisory board. 
34. Rahel Blocher ($7.4B - Switzerland)
Rahel Blocher earned her fortune from Ems-Chemie, a Swiss polymer and chemical company run by her family. Both she and her sister are the company's two largest shareholders. Even though she owes her wealth to Ems-Chemie, Rahel isn't involved in its operations.
33. Magdalena Martullo-Blocher ($7.5B - Switzerland)
Magdalena Martullo-Blocher, one of the richest women in Switzerland, also owns a majority of Ems-Chemie stocks. She took over the business in 2004 and became the company's CEO. Ems-Chemie has a valuation of over $8.8 billion. Magdalena is also an active politician and served on the National Council for the Swiss People's Party in 2015. 
32. Zeng Fangqin ($7.6B - China)
Zeng Fangqin is a self-made billionaire. She is chairwoman of Lingyi Technology. The company supplies parts for various tech products, including smartphones and laptops. Some of its top clients are Apple and Huawei. Zeng owns a 61% stake in Lingyi Technology.
31. Zhao Yan ($7.8B - China)
Zhao Yan chairs Bloomage BioTechnology. The company produces hyaluronic acid, a popular anti-aging ingredient in many skincare products. According to a Q3 2020 filing, Zhao, one of the richest women in China, owns a 59% stake in Bloomage. 
30. Christy Walton ($7.8B - US)
Christy Walton is an heiress to the Walmart empire. Her late husband, John Walton, was one of Sam Walton's sons. Although she prefers to stay out of the spotlight, Christy did donate to the Lincoln Project, founded by George Conway, a vocal anti-Trump Republican. She gave $20,000 to the organization in January 2020.
29. Diane Hendricks ($8.0B - US)
As the richest self-made woman in the United States, Diane Hendricks knows how to run a business. She's the co-founder of ABC Supply, a wholesale distributor of roofing, siding, and windows. Although the company started small, it now has 780 branch locations and over $11 million in sales. Diane is also the chairman of Hendricks Holding Company. 
28. Blair Parry-Okeden ($8.2B - US)
Hawaii-born Blair Parry-Okeden became a billionaire after she inherited a 25% stake in Cox Enterprises. The company boasts over $21 billion in sales. It's known for the cable TV firm Cox Communications and Cox Automotive. Blair moved to Australia in 2009, and she prefers a reclusive life in the NSW bush.
27. Nancy Walton Laurie ($8.2B - US)
Nancy Walton Laurie is the daughter of Bud Walton and niece of Sam Walton. Along with many Waltons on the list of the world's richest women, she inherited a sizable stake in Walmart. Both she and her husband also own Providence Bank in Missouri. When asked about her profession, Nancy proudly answers "housewife."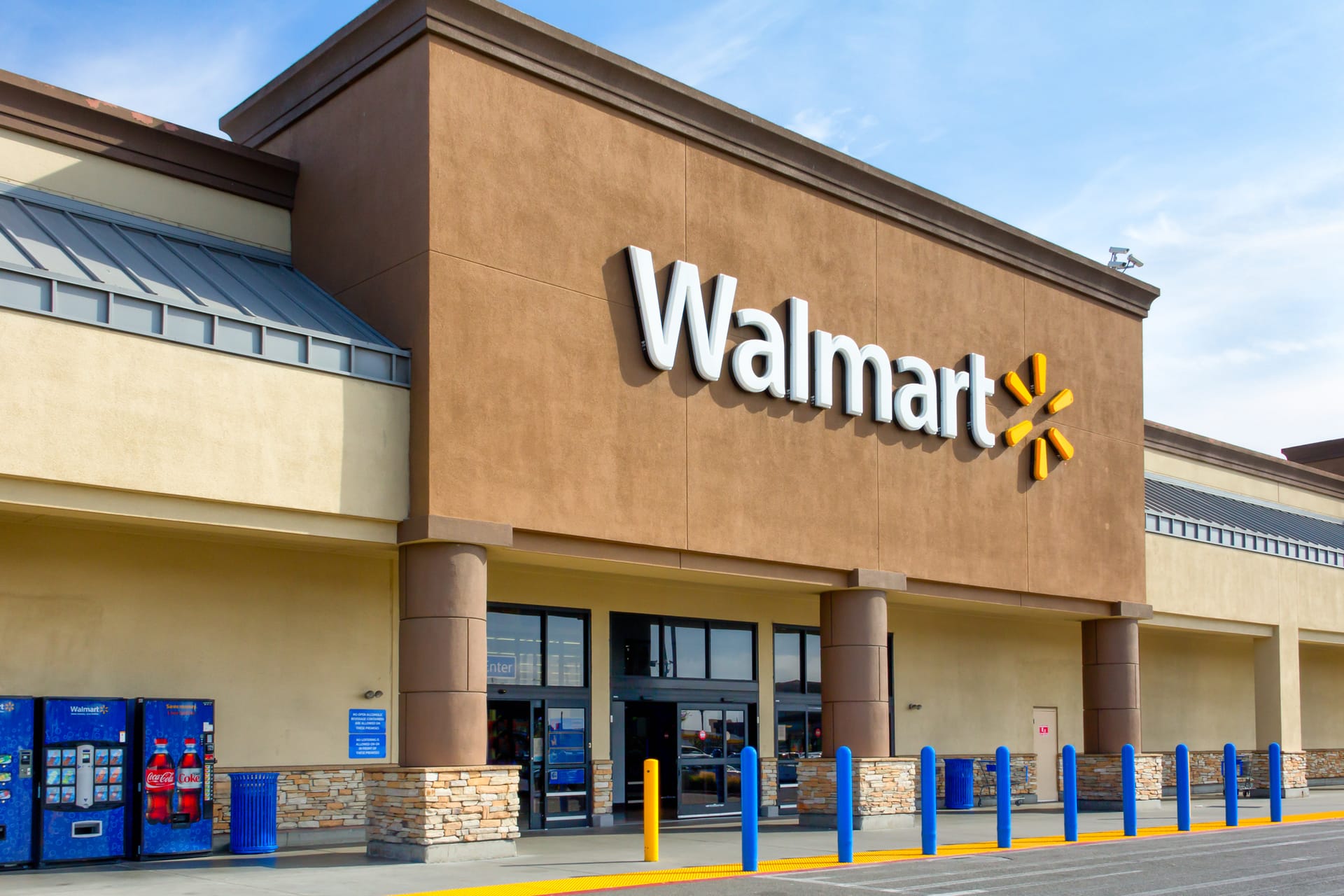 26. Savitri Jindal ($8.7B - India)
Savitri Jindal and her family own Jindal Group, an Indian steel and energy conglomerate. After her husband's unexpected death, Savitri took over the business, and under her management, the company's revenue quadrupled. Savitri tops the list of the richest women in India. 
25. Ann Walton Kroenke ($9.1B - US)
Ann is the oldest daughter of Bud Walton, brother of Walmart founder Sam Walton. She became a billionaire after he passed away in 1995. However, Ann is not involved with Walmart operations. Instead, she and her husband own several sports teams, including the Los Angeles Rams, Denver Nuggets, Colorado Avalanche, and Colorado Rapids.
24. Lam Wai Ying ($9.1B - Hong Kong)
Lam Wai Ying is a Chinese businesswoman who happens to be a self-made billionaire. She and her husband, Yeung Kin-man, run Biel Crystal Manufactory. The company supplies glass screens for the world's top cell phone manufacturers, including Apple. Liam owns 49% of Biel Crystal, and Yeung owns the other 51% of shares.
23. Denise Coates ($9.9B - UK)
Denise Coates took a gamble on an online business, and it paid off big. She founded Bet365, an online betting firm. In 2001, Denise launched the site after seeing the roaring success of other gambling websites. The site handles more than $65 billion in bets annually. Denise became the highest salaried CEO and one of the UK's richest women in 2019. 
22. Massimiliana Landini Aleotti ($10.6B - Italy)
Massimiliana Landini Aleotti and her children inherited a fortune from her late husband, Alberto Aleotti, in 2014. He purchased Menarini, a successful pharmaceutical company, after working there for nearly 25 years. Massimiliana's children now handle the daily operations. The family is also very charitable. They have donated over $63 million to various hospitals and government agencies.
21. Cheng Xue ($10.8B - China)
Cheng Xue owns a 9% stake in Foshan Haitian, a popular soy sauce company. She also sits on the board as the vice-chairwoman. Since the company went public in 2014, it has more than quadrupled in value. What's her secret recipe? Foshan Haitian produces over 300 types of flavorful sauces and condiments.
20. Wang Laichun ($12.7B - China)
Wang Laichun is another female billionaire in the tech industry. She serves on the board for Luxshare Precision Industry, an electronics company that supplies connectors to Apple. In 2004, Wang and her brother purchased Luxshare. Ten years later, 46-year-old Wang became a self-made billionaire.
19. Lu Zhongfang ($12.7B - China)
Lu Zhongfang became a self-made Chinese billionaire after co-founding Offcn Education Technology. The company provides training for those looking to take the civil servant entrance exam. Offcn went public on the Shenzhen Stock Exchange in 2019, increasing its net profit by over 9%.
18. Kwong Siu-hing ($13.0B - Hong Kong)
Kwong Siu-hing inherited Sun Hung Kai Properties after her husband, Kwok Tak-seng, passed away. The company is the largest property developer in Hong Kong, making the Kwok family the wealthiest family in Hong Kong. Kwong remains the company's biggest shareholder.
17. Kirsten Rausing ($13.5B - Sweden)
Kirsten Rausing owns a one-third stake in Tetra Laval, a Swedish packaging company. Tetra Laval provides packaging and distribution solutions for many food and beverage brands. Innovation and a dedication to creating environmentally-friendly products have helped Tetra Laval remain profitable over the years.
16. Abigail Johnson ($15.0B - US)
Abigail Johnson took over as CEO of Fidelity Investments after her father retired in 2014. She owns nearly one-quarter of shares, making her one of the US' richest women. Abigail maintains full control over the company's 45,000 employees. Fidelity has over $2.9 trillion in managed assets, making it one of the most successful investment firms in the world. 
15. Wu Yajun ($16.3B - China)
Wu Yajun worked as a journalist before she decided to dabble in real estate. She and her husband co-founded Longfor Properties in 1993. The company quickly became one of the top real estate developers in Hong Kong. After divorcing her husband, Wu became Longfor's sole owner. Although Wu remains in charge, her daughter, Cai Xinyi, now owns a 44% stake in the company.
14. Charlene de Carvalho-Heineken ($17.1B - Netherlands)
Charlene de Carvalho-Heineken is the richest person in the Netherlands. When her father, Freddy Heineken, died, she inherited a 23% stake in Heineken. The beer giant has a market cap of $22.4B. Charlene serves as an executive director, and her husband is also a board member.
13. Gina Rinehart ($17.4B - Australia)
Gina Rinehart isn't just another billionaire. She did inherit her father's iron mining company, Hancock Prospecting, but it was in financial ruin. Instead of giving up, Gina rebuilt the business. In 2015, the company started its Roy Hill mining project. This decision helped transform the debt-laden business into a highly profitable one. 
12. Fan Hongwei ($17.9B - China)
Fan Hongwei is a chairperson for Hengli Petrochemical, a company that supplies chemical fibers. The company has manufacturing branches across China. Fan owns 45% of shares and also holds a 4.2% stake in Hengli Group, a holding company.
11. Zhou Qunfei ($18.6B - Hong Kong)
Zhou Qunfei is a wealthy Chinese entrepreneur. Throughout the years, Zhou has founded over 11 companies, including a watch parts company. She is best known for launching Lens Technology. Her company supplies smartphone screens to leading brands, including Samsung and Microsoft. Lens Technology has a market cap of over $22 billion.
10. Iris Fontbona ($12.0B - Chile)
Iris Fontbona inherited her fortune from her late husband, Andrónico Luksic, who built his empire in the mining and beverage industries. She and her sons now own a majority stake in Antofagasta Plc and Quiñenco. 
9. Laurene Powell Jobs ($22.1B - US)
Laurene Powell Jobs is the widow of Apple co-founder Steve Jobs. After his passing, she inherited the Steven P. Jobs Trust, which included stakes in both Apple and Disney. In 2004, Laurene founded Emerson Collective. This philanthropic firm focuses on social change in education, immigration, and the environment.
8. Zhong Huijuan ($23.5B - China)
Zhong Huijuan is a former chemistry teacher who founded Hansoh Pharmaceutical. Her company produces a variety of drugs to treat many common illnesses, including cancer and diabetes. Furthermore, Zhong owns over three-fourths of the company's shares, and she's the richest self-made woman in the world.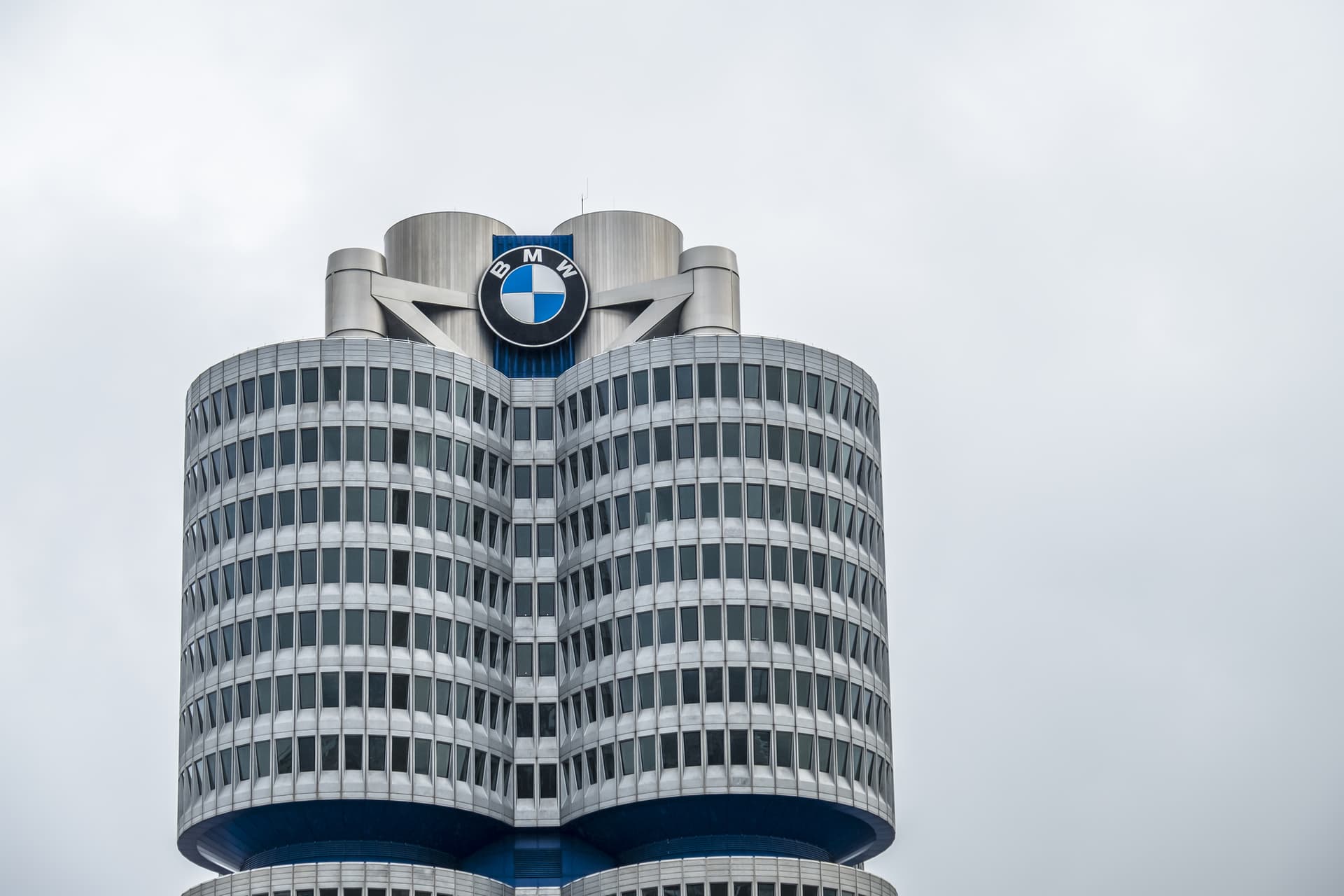 7. Susanne Klatten ($25.8B - Germany)
Susanne Klatten became a billionaire after inheriting a 19.2% stake in BMW. Both Susanne and her brother serve on BMW's advisory board. She is also a majority shareholder of Atlanta, a German chemical company. Susanne is the richest woman in Germany.
6. Jacqueline Mars ($28.9B - US)
Jacqueline Mars owns a one-third stake in Mars Incorporated. Her grandfather founded the company in 1911. Like many others in her family, Jacqueline worked for the company for two decades before serving on the board. She's also a philanthropist and supports both the Smithsonian and the National Archives.
5. Yang Huiyan ($31.4B - China)
Yang Huiyan became a majority shareholder of Country Garden Holdings in 2007. Her father, Yang Guoqiang, founded the company in 1997 to build and manage hotels throughout China. Yang is vice-chairperson of the Country Garden, and she also chairs Bright Scholar Education Holdings.
4. Julia Koch ($44.9B - US)
Julia Koch is the widow of David Koch. After his passing, she inherited a 42% stake in Koch Industries. In addition, she is also president of the David H. Koch Foundation, an organization dedicated to enriching lives through medical and science research. 
3. MacKenzie Scott ($54.9B - US)
MacKenzie Scott is the ex-wife of Amazon owner Jeff Bezos. The two divorced in 2019 after 25 years of marriage, and MacKenzie walked away with a 4% stake in the company. Shortly after her divorce, MacKenzie signed the Giving Pledge. As of late 2020, she's donated more than $4 billion to various charities.
2. Alice Walton ($68.0B - US)
Alice Walton is the sole daughter of Walmart founder Sam Walton. He started the company to help bring low-priced goods to those living in rural communities. Walmart is now the biggest retailer in the world, with over $517B in global revenue. Alice inherited most of her fortune after her father's passing. However, all her money didn't come from her dad. In 1988, she started Llama Company, a now-defunct investment bank. Furthermore, Alice is also an outspoken patron of the arts and founded the Crystal Bridges Museum of American Art. Today, Alice and her brothers own more than a 50% stake in Walmart.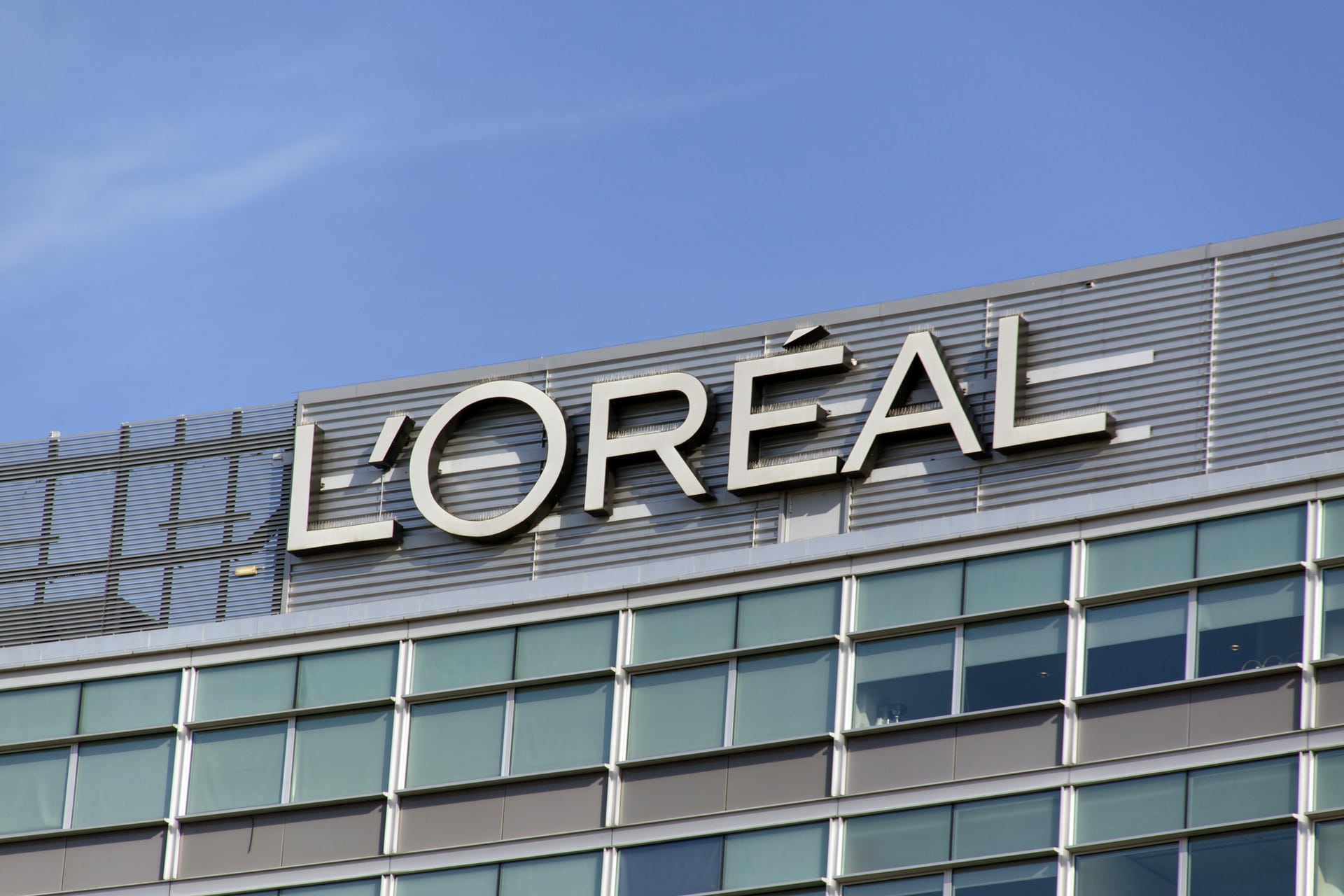 1. Francoise Bettencourt Meyers ($71.4B - France)
Who is the richest woman in the world right now? Finally, that distinction goes to Francoise Bettencourt Meyers. She's the granddaughter of Eugene Schueller, the founder of L'Oreal. As the main heiress to the estate, she moved up the ranks to become the richest woman in 2021. Although L'Oreal shares shrank due to the COVID-19 pandemic, experts forecast a strong rebound as more people begin to socialize in person again. The cosmetics giant currently has a market cap of $162.5B. 
But That's Just the Tip of the Billionaire Iceberg
While this list represents the wealthiest of the wealthy, there are plenty of other female billionaires who didn't make the cut. Here are some names you may recognize:
Whitney Wolfe Herd became the youngest richest woman in the world in February 2021. She is a co-founder of the popular dating app, Bumble. After the company's IPO, Whitney's net worth shot up to an impressive $1.5 billion. She owns a 12% stake in Bumble.
Meanwhile, with a net worth of $2.6 billion, Oprah Winfrey continues to be the richest black woman in the world. Although Oprah grew up poor, she followed her passions to become a self-made billionaire. She was the star of "The Oprah Winfrey Show" and also owns Harpo Productions, Oprah Magazine, and OWN.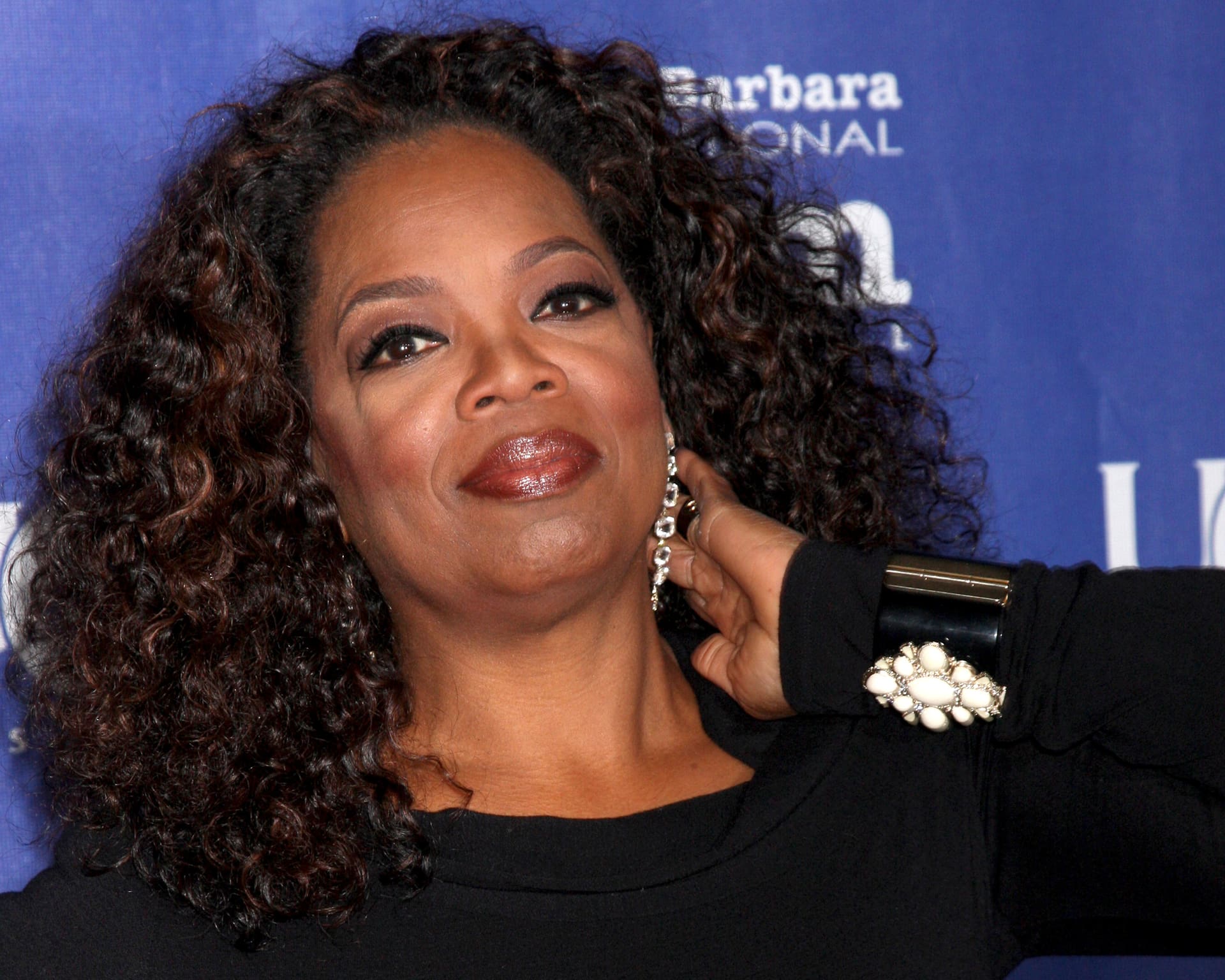 But What About the Guys?
Men make up the bulk of billionaires, but two of them stand out of the crowd: Elon Musk and Jeff Bezos. Who has more money? Certainly, that depends on the day. Elon took the number-one spot on the billionaire list in January 2021. However, he dropped back down to second place in February. Musk has a net worth of $161.5B. Jeff Bezos returned to the top spot on the Forbes billionaire list. Although he passed $200B in 2020, Bezos has a reported current net worth of $181.5B.
Ironically, both Bezos and Musk accumulated mass quantities of wealth while many others struggled to put food on the table. According to the Economic Times, "The world's 500 richest people have gained $809 billion so far this year, a 14% increase since January, even as a global pandemic caused a record drop in gross domestic product and millions of lost jobs."
Who Wants to Be a Billionaire?
Ultimately, the richest people in the world obtained their wealth in one of two ways: inherited or self-made. While many of the top female billionaires were heiresses, the most impressive names on the list created their own empires. When it comes to making money, the sky's the limit for capitalists.
Want to build a 7-, 8-, 9-, or even 10-figure business? The world needs more entrepreneurs ready to take charge of problems and create solutions. Check out this totally free video series as you begin building your empire.