While ChatGPT keeps being top of discussion across the globe in different sectors, it's very appropriate to talk about the genius behind the amazing AI software.
From collaborating with Elon Musk and a few team leaders to establish a non-profit AI research company in 2015 to onboarding millions of users in 2023 for a sub-product.
All hail Sam Altman — the CEO of OpenAI, the buzzy AI firm he co-founded with Elon Musk. His love for entrepreneurship started in his teenage, and today he has become one of the most prominent entrepreneurs in the globe.
In this post, we'll dig into Sam Altman's net worth. We'll start from his early days and go all the way to his time at YC and Silicon Valley. We'll look at his big decisions and how they changed the AI industry. So, grab a popcorn as we go behind the scenes to explore the wealth and the journey of OpenAI and Sam Altman.
Plus, find out how we can coach you to grow YOUR net worth… absolutely free.
| | |
| --- | --- |
| Sam Altman's net worth | Est. $500 million |
| Date of Birth | April 22, 1985 |
| Occupation/sources of wealth | Entrepreneurship, investing, founder |
| Gender | Male |
| Nationality | American |
What is Sam Altman's net worth?
Sam Altman's net worth is estimated to be $500 million.
Who is Sam Altman?
Sam Altman is an American entrepreneur, investor, and programmer. He is the current CEO of OpenAI. He was previously the chairman of Y Combinator, a leading silicon valley startup accelerator. Before rising to the world stage, Sam Altman co-founded Loopt, a mobile location-based social networking app, when he was 19.
Altam was born on April 22, 1985, in the United States. His entrepreneurial journey started while he was still in high school, he co-founded Loopt at the age of 19, and the app gained popularity in the early 2000s; over a decade later, Green Dot Corporation acquired Loopt
After the acquisition, Sam became more committed to Y Combinator, a seed accelerator founded by Paul Graham — he joined as a partner and became the corporation's president in 2014.
Since then, he has been an active investor and founding successful companies, including OpenAI. His innovative and disruptive ideas are visible in his investments and contributions to various projects in the financial sector
How did Sam Altman make his money?
He is a billionaire thanks to his investments in high-profile tech companies and working as a venture capitalists
Sam Altman has invested in lots of tech companies. He was the lead investor in rounds for Helion Energy, Asana, Reddit, etc. He invested in a brain chip company, Neuralink, in July 2021, founded by Elon Musk.
He also invested in Lattice May 2016 - An employee management company founded and led by his brother, Jack Altman. Other Investments led by Sam include seed rounds at Instacart and Patreon.
Altman's investment and stakes in cryptocurrency projects
Financial Times reported that OpenAI boss Sam Altman is close to securing about $100mn in funding for his plan to use iris-scanning technology to create a secure global cryptocurrency called Worldcoin.
This crypto-focused project has a three-part mission: create a global ID, a global currency and an app that enables payment, purchases and transfers using its token — alongside other cryptocurrencies and traditional assets.
Currently, in beta, the Worldcoin is being built around the decentralized World ID and the Worldcoin token; already, about 2 million people have been onboarded.
He also owns shares in several other cryptocurrencies, including Ethereum and Zcash.
Altman invested $100,000 in the online trading company Airbnb when it was still in its early stages. He also invested in the ride-sharing app Uber when it was still in its infancy.
He invested in the company during its Series A funding round in 2009 and has seen his investment multiply significantly over the years.
Through his nonprofit organization, OpenAI, he funds artificial intelligence research projects.
OpenAI was previously a nonprofit but is now a for-profit artificial general intelligence research company co-founded by Sam Altman and Elon Musk with a team of Ilya Sutskever, Greg Brockman, and Wojciech Zaremba in San Francisco, California.
The company has spawned an impressive lineup of tools, including DALL·E, an AI image generator, and CodexAI powering GitHub's coding suggestion tool CoPilot.
Recently, OpenAI became the hottest tech brand in town following the announcement of ChatGPT in December 2022.
He also receives payments for his appearances as a speaker at tech conferences.
Altman has appeared as a speaker at various conferences, events and industry gatherings. Even though the specifics of his arrangements, including any payments he may receive for his speaking engagements are not publicly disclosed.
According to AllAmericanSpeakers, The amount that Sam Altman charges to speak often varies according to the circumstances, including their schedule, market conditions, length of presentation.
Altman also earns money from his involvement in various startups and his writing for tech news outlets
When Sam Altman was asked by a Techcrunch editor What investment has been his most successful investment to date? He had this to say: "I mean, probably on a multiples basis, definitely on a multiple basis: Stripe. Also I think that was, like, my second investment ever, so it seemed a lot easier. This was also a time when valuations were different; it was great. But, you know, I've been doing this for, like, 17 years, so there've been a lot of really good ones, and I'm super grateful to have been in Silicon Valley at what was such a magical time".
He also owns shares in some of the most successful tech companies of our time, including Asana and Stripe.
Sam Altman, as an angel investor and through his involvement with Y Combinator, has made investments in numerous companies.
Altman was a lead investor in Asana's $50 million series C round in March 2016. He then participated in the company's $75 million series D round in January 2018.
He was the lead investor in rounds for companies like Reddit, Helion Energy, and Asana.
He also invested in Neuralink, the brain chip company founded by his OpenAI co-founder, Elon Musk.
Investments/startups founded by Sam Altman and year of funding
Stripe, 2010
Loopt, 2009
CodeAcademy, 2011
Reddit, 2005
Qualtrics,
Atlassian, 2002
Airbnb, 2008
Wish, 2011
Refinery29, 2007
Cruise Automation, 2016
Verbling, 2012
Stem Charities, 2015
Y Combinator, 2005
Neuralink, 2016
OpenAI, 2015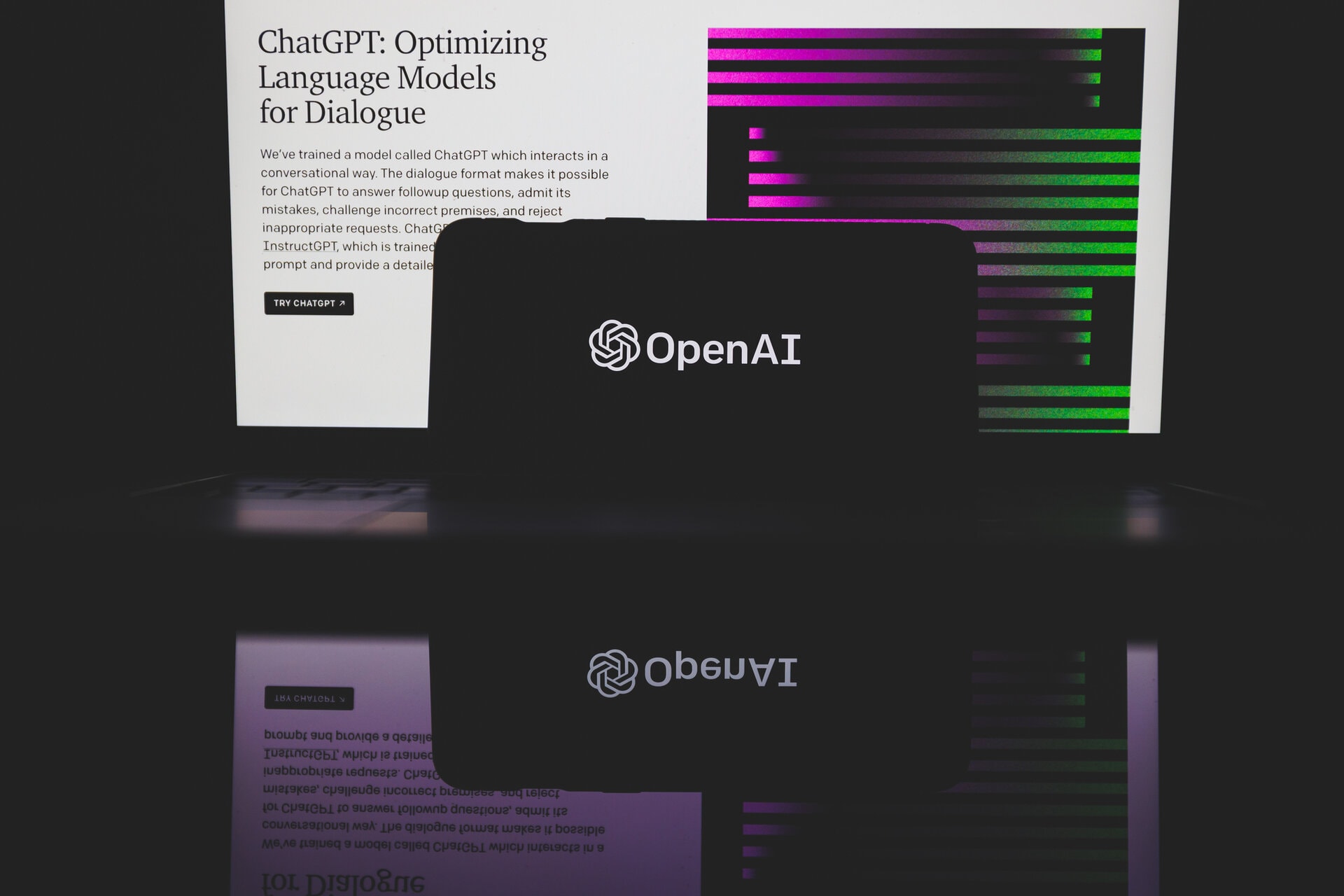 FAQ
What companies has Sam Altman founded?
Altman co-founded Hydrazine Capital, a venture capital firm, in 2015. The firm focused on investing in early-stage technology startups.
Sam Altman co-founded Loopt in 2005. Loopt was a location-based social networking app that allowed users to share their location and connect with friends. The company was acquired by Green Dot Corporation in 2012.
What is OpenAI?
OpenAI is an AI research and deployment company. Their mission is to ensure that artificial general intelligence benefits all of humanity— to ensure that artificial general intelligence—AI systems that are generally smarter than humans—benefits all of humanity.
The company was founded by Elon Musk, Sam Altsmn and a few others in 2015. OpenAI is headquartered in San Francisco.
What technologies is Sam Altman working on?
Sam Altman spends nearly all his time at OpenAI — an artificial intelligence company whose chatbots and electronic art programs have been convulsing the tech sphere with their human-like capabilities.
But Altman's money is a different matter. He says he's emptied his bank account to fund two equally ambitious goals: limitless energy and extended life span.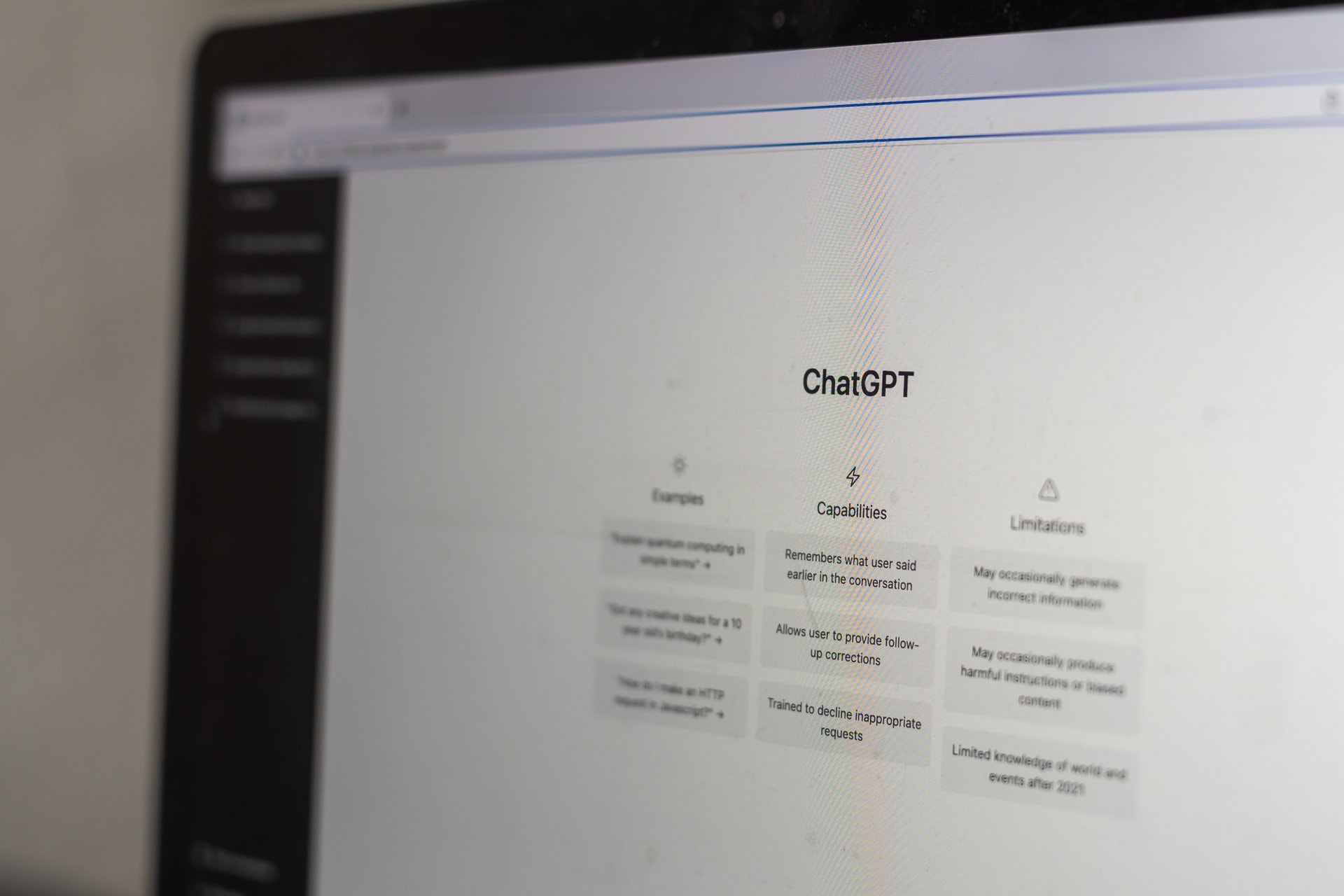 One of those bets is on the fusion power startup Helion Energy, into which he's poured more than $375 million, he told CNBC in 2021. The other is Retro, to which Altman cut checks totalling $180 million the same year.
Helion, based in Everett, Washington, aspires to tame atom smashing to create a "limitless source of clean energy." Retro aims to prolong human life by discovering how to rejuvenate our bodies, according to its CEO and co-founder, the entrepreneur Joe Betts-LaCroix.
Altman terms these companies as hard tech companies, and he believes that there are more gains associated than soft ones.
What is Sam Altman's background and education?
Sam Altman was born into a Jewish family and grew up in St. Louis, Missouri. He attended John Burroughs School.
He is the son of Connie Gibstine, a dermatologist. Unfortunately, there is no available information about his father on search engines.
In 2005, after one year at Stanford University studying computer science, he dropped out without earning a bachelor's degree.
What is Sam Altman's role at OpenAI?
He is the CEO of OpenAI.
What is Y Combinator?
Y Combinator (YC) is a startup fund and program. Since 2005, YC has invested in nearly 3,000 companies, including Airbnb, DoorDash, Stripe, Instacart, Dropbox, and Coinbase. The combined valuation of YC companies is over $300B. YC has programs and resources that support founders throughout the life of their company.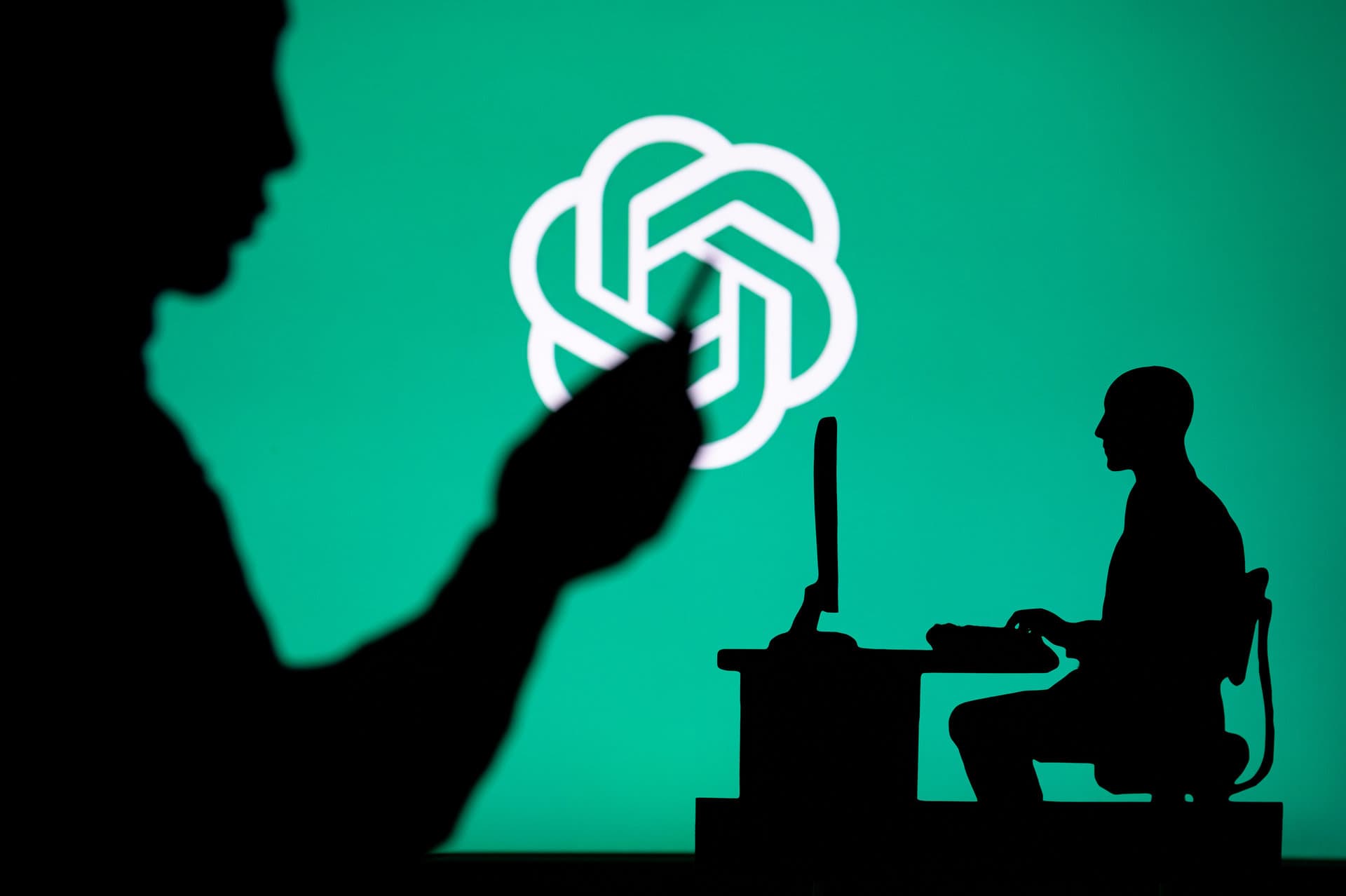 YC Helps founders achieve the best possible outcome when raising a Series A through one-to-one support, investor pitch practice, fundraising guides and templates
Takeaway
Sam Altman's net worth is a testament to his incredible success and entrepreneurial prowess. As the co-founder of OpenAI and an esteemed figure in the tech industry, his financial achievements have catapulted him into the realm of the ultra-wealthy.
However, it is not merely his vast fortune that defines him, but rather his visionary leadership and relentless pursuit of groundbreaking ideas that have shaped the landscape of artificial intelligence and beyond.
While Altman's net worth may be a reflection of his achievements, it is his passion for innovation and his unwavering commitment to pushing the boundaries of what is possible that truly sets him apart.
If you aspire to reach the heights of financial success that Sam Altman has achieved, Capitalism.com is here to guide you.
We are on a bold quest to create a million millionaires by 2028, and we would be thrilled for YOU to be one of them!
So, here's a FREE course to help you increase your net worth and stride towards your first million. Join us, and let's make this dream a reality.