Today, you can buy Scrub Daddy from QVC and your local Walmart and Target. But did you know that this smiling sponge was gathering dust in a box because nobody wanted it?
Renowned entrepreneur and inventor Aaron Krause was selling his buffing pads company to 3M, a massive conglomerate. During negotiations, Krause attempted to sell the rights to Scrub Daddy — a sponge originally meant for washing dirty hands. When 3M declined, Krause threw it into a scrap box and forgot about it. Several years later, he pulled them when cleaning around the house and discovered their true potential.
Keep reading to learn about Aaron Krause's entrepreneurial journey and how he brought Scrub Daddy out of the reject pile and onto the shelves of major retailers.
Scrub Daddy Highlights
Aaron Krause founded Scrub Daddy in 2012. The product was originally a scrapped idea after 3M rejected it during negotiations in acquiring Krause's buffing pads company.
Scrub Daddy is a smiley-face cleaning pad made initially for washing hands. It was several years later when Krause realized this cleaning pad was perfect for washing dishes and more.
Shark Tank featured Scrub Daddy in its fourth season in 2012. Lori Greiner agreed to invest $200,000 for a 25% stake. In 2017, it generated over $100 million — the highest of any Shark Tank product at the time.
The Story Behind Aaron Krause and How He Made Scrub Daddy
The high school entrepreneur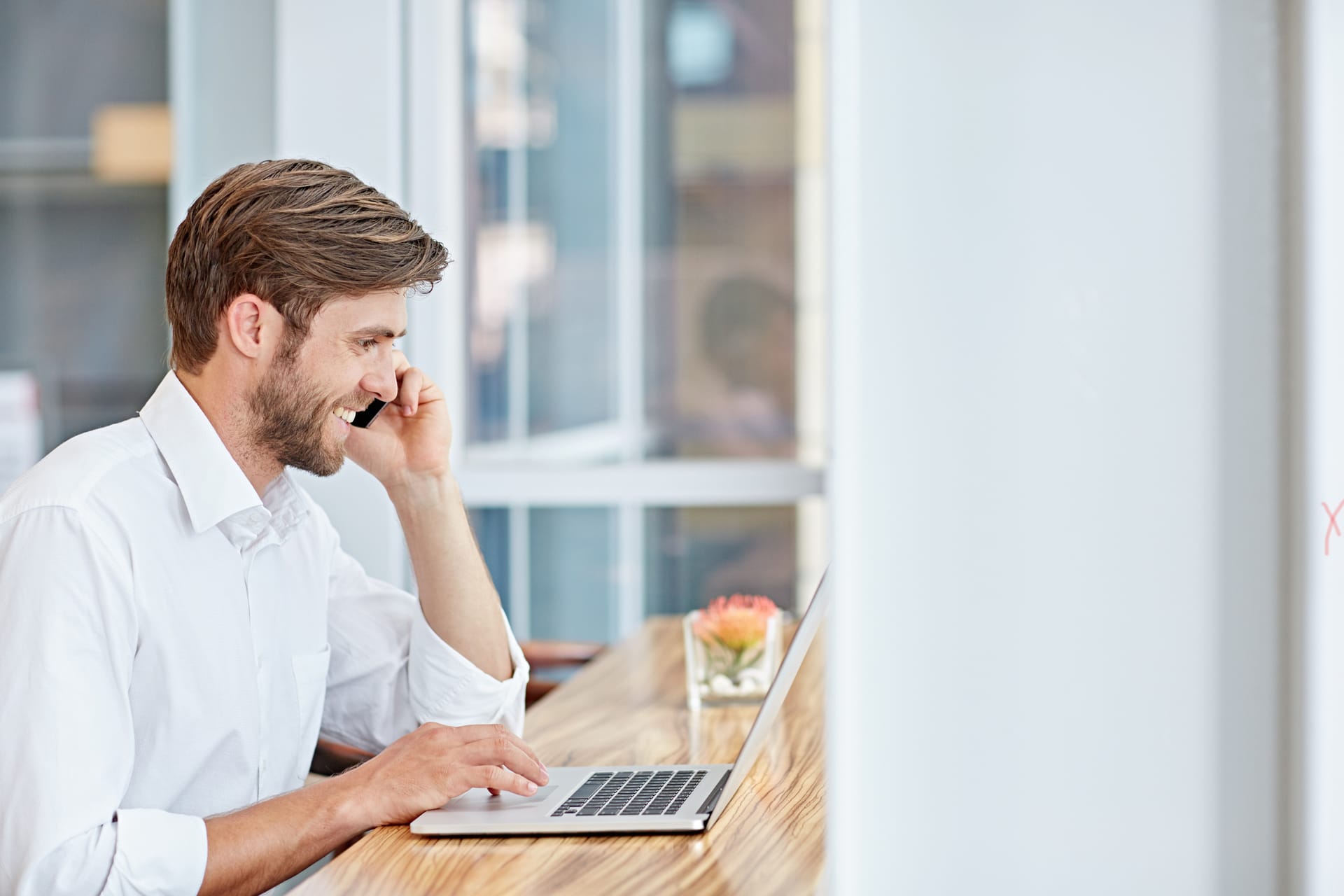 Krause's father taught him that you need to work for what you want from a very young age. So when Krause wanted an Atari, he had to earn it by doing chores. Quickly, Krause understood that you could convert your time and labor into dollars.
After doing several chores, he learned that washing the car paid the most: $10. A lightbulb lit inside his mind. Other people needed their cars washed too.
Krause offered to wash his neighbors' cars. Still in high school, Krause was already operating a car washing business with 300 clients.
Making car washing the official hustle
When he graduated, Krause wanted to continue his car washing business. In 1992, he officially opened under the company name: Dedication to Detail. He converted his parent's two-car garage into a complete detailing facility. The business was growing, and he even started hiring employees.
A mistake turned out to be an opportunity
Krause fired multiple employees after discovering they were drinking on the job. Needing to make up for lost hands on deck, he went to detailing cars himself. While buffing a Mercedes, he accidentally broke one of the mirrors.
But Krause realized it wasn't entirely his fault. The buffing pad had a poor design.
"Why does the pad look like this? Why doesn't it have beveled edges? And why does it have a recess in the back of it?" Krause told Millionaire Interviews, recalling what was going through his mind at the time.
He started looking for buffing pads with these features but couldn't find them. Long story short, it didn't exist.
So, he decided to make it himself.
He went to a family friend and patented this idea — his very first patent. He then spent the next six to eight months developing a prototype. His employees loved them. Within six months, he was selling around the world. Eventually, Krause sold his car washing company and focused on selling physical products.
Attracting the eye of 3M
In 2007, Krause's buffing pads caught the eye of an industry giant. You may have heard of them: 3M. They produce products under popular household and office brands, including Post-it, Command, and Scotch-Brite. (In other words, 3M is kind of a big deal).
Krause sold his buffing pads company to 3M in 2008 for an undisclosed amount. Krause also attempted to sell some of his other patented designs during the negotiations.
One of them was Scrub Daddy, a sponge used for washing your hands. 3M didn't want it. After selling the buffing pads company, Krause threw Scrub Daddy into a box with SCRAP written on the side. It would remain in that box for the next three years.
Same product, different purpose
Scrub Daddy was originally designed to clean dirty hands. When working with machinery for the buffing pads, Krause would often get his hands dirty. The sponge had a round design and two holes in the center to make it easy to clean your fingers.
He tried selling it to car washers and mechanics and his other customers, but nobody would bite. $4 wasn't worth the price just to wash your hands. Since his customers didn't see the value, neither did 3M. So, into the scrap box it went.
Fast-forward to 2011
Krause was using these same reject sponges for cleaning lawn furniture. He then tried using the sponges for washing dishes. It worked so well. By putting two fingers in the holes, you could easily wash the bottom of cups and mugs. If you added a smile-shaped hole, you could run silverware through it for quick cleaning. After doing more testing, he discovered the sponge was dishwasher-safe and didn't scratch any surfaces.
Convinced that he'd stumbled on a winning idea, Krause applied for a patent for the smiley face sponge. He would call it "Scrub Daddy."
Grassroots marketing
Krause focused on getting Scrub Daddy into his local retail stores. He cold emailed companies, but nobody said yes. Finally, he decided to call in a favor. His friend owned several grocery stores and convinced him to put the product on their shelves.
Still, no sales.
After brainstorming, Krause thought it was because people didn't see the value behind the Scrub Daddy. He had to show them — through live demonstrations. So, he set up a booth in his friend's grocery stores and started showing people how amazing this pad was.
People started listening and buying.
Next, Krause pitched the Philadelphia Inquirer, his local newspaper, to feature his smiling sponge. It turns out this was the right move. An independent broker found Krause's product interesting and helped him book Scrub Daddy's first live QVC demonstration. Krause appeared on three more on-air QVC shows.
Scrub Daddy Goes to Shark Tank
The brand was gaining attention, but Krause wanted his smiley face sponge to line the stores of major retailers. He needed more exposure.
That's when he applied to appear on Shark Tank. He received a response three months later; he'd appear on Season 4, Episode 7 in October 2012.
Just like his QVC live demonstrations, Krause's pitch felt like an infomercial. And Shark Tank's Lori Greiner saw an opportunity. She invested $200,000 for a 25% stake in the company. Alongside Greiner's capital, Scrub Daddy gained a boost in brand awareness.
"We were instantly exposed to 10 million people, and Lori has been so helpful with marketing and promotion," Krause told Taylor Brand Group. With Greiner's support, over two million units sold on QVC by 2014. 
Wish you had a list of all the products sponsored, endorsed, or featured on Shark Tank?
Such a little sponge, such massive growth
Only two years after that Shark Tank episode, Scrub Daddy grew fast. Scrub Daddy became available at Walmart, Target, Home Depot, and more. Scrub Daddy was once Shark Tank's most successful product (until Bombas Socks took the throne).
2015: Hit $50 million in sales.
2017: Surpassed $100 million in annual revenue.
2019: Valued at $209 million.
Scrub Daddy relocated into a larger facility in Folcroft, Pennsylvania, to keep pace with orders. They then purchased an adjacent building to double their footprint to 80,000 square feet.
Scrub Daddy has since expanded its products beyond smiley face sponges. Now, Scrub Daddy sells dish wands, microfiber cloths, and even sponge caddies. In line with the Scrub Daddy mission statement, each product features "fun, functional designs" and Krause's inventive thumbprint.
Scrub Daddy today
Many retailers gained business during the pandemic-related shutdowns. With so many people going to the stores, Scrub Daddy has received an influx in sales. Walmart stores increased their orders of Scrub Daddy products by 20%, Krause told The Philadelphia Inquirer.
Scrub Daddy is also doing its part for the environment with its new recycling program. An April 2021 Scrub Daddy advertisement revealed that the company could convert their foam sponges into "low emission, low waste, alternative engineered fuel." This is all part of Scrub Daddy's mission to help reduce landfill use.
What Entrepreneurs Can Learn from Aaron Krause
After developing two successful products, Krause's story is rich in lessons for entrepreneurs. Here are a few worth noting:
Don't play the price war.
In an interview with Millionaire Interviews, Krause offered some advice to his younger self: don't play the price war.
With his car detailing business, Krause secured business by undercutting the competition. If their competitor charged $100, he'd charge $90.
Here's the problem with a price war: It's a race to the bottom.
"You're undercapitalized because you didn't charge what was really appropriate for your service, and you played a price war game. In a price war, the businesses lose," Krause explained.
Think about it.
If you're charging low prices, you don't have enough money for growth. You can't invest in marketing. You can't look into research and development. Worst of all, you can't hire exceptional employees. So, to make up for your lower prices, you need to increase your volume of work.
"That's a common mistake I think young entrepreneurs make all the time because they're so hungry to start their business. They want a lot of volume. instead of making money, they're too interested in just turning over volume."
Krause doesn't aim to sell low-quality sponges at the lowest price. The Scrub Daddy pricing strategy revolves around selling the added value and benefits of a higher-priced sponge.
Start with value.
The only way to escape the price war is to offer a product that people were willing to pay more for. That means increasing the value of your product (or service).
"I know that when I make a product, it's going to be the most premium. I am the most expensive sponge that has ever been produced. And it's because it's the best sponge in the world, hands down," Krause said.
You might think that it's just a sponge. In many ways, it still is. But it's also a creative product that tackles some common pain points:
Scrub Daddy is scratch-free and doesn't mark glass, non-stick granite, or wood surfaces.
Dipping the sponge in warm or cool water will change the sponge's abrasiveness level.
Two holes in the sponge let you insert two fingers to clean the bottom and sides of cups.
Dries within an hour to avoid mold and odor buildup
The Scrub Daddy has a thoughtful design that people are willing to pay more for. And if people want to pay for less from Scrub Daddy competitors, Krause welcomes them to do so:
"I can't compete with a one-dollar sponge. If you want that, that's what you get. You get a stinky smelly, moldy gross bacteria-laden sponge. If you want the greatest kitchen scrubbing tool in the world, it's four dollars."
Be thoughtful about your marketing.
Marketing isn't one-size-fits-all. For a product like sponges, Scrub Daddy demographics are likely middle-aged women and homemakers. While social media is growing, people likely aren't going to Instagram to learn about cleaning supplies.
Krause started at the grassroots level, meeting his target customer where they already were: the grocery store. His live demonstrations helped secure local interest. Next, Krause did Scrub Daddy demos on QVC — a television network that many middle-aged women watch.
By understanding your target audience and where they hang out, you can better tailor your marketing strategy.
Entrepreneurship is a full-time commitment.
"Entrepreneurship is often a marathon where you should prepare to sacrifice several years of your life," Krause told Authority Magazine. When he started his car detailing business, he said it took 90% of his time. He couldn't hang out with friends at night because he was either working late or had to wake up early to start the workday.
He put in 18 years of working on his business before selling his buffing pads company to 3M. And he admits he often burned out. But he accepted it as a necessary sacrifice to pursue entrepreneurship.
"An entrepreneur that doesn't burn out is a paradox! Truthfully I don't know. My advice is to choose a different career path if endurance isn't your thing."
Krause's early business days were tough. He remarked at how some of his employees were making more than him since he wasn't making a salary and only getting what was leftover from profits.
But he worked at it for several years, and finally, his hard work paid off.
Sounds like Aaron's describing one way the "Grind" phase of building a million-dollar business could go. Bet he would have benefited from learning the Owner's Model that we teach early on!
Frequently Asked Questions
What is Aaron Krause's net worth?
Various sources place Aaron Krause's estimated net worth between $60 million and $70 million.
Is Scrub Daddy successful?
Yes, Scrub Daddy has consistently increased its revenue annually, according to Aaron Krause. After appearing on Shark Tank, Scrub Daddy became one of Shark Tank's most successful products. Scrub Daddy has expanded its product line to include sponge caddies, dish wands, and microfiber cloths.
How much does Scrub Daddy make a year?
After appearing on Shark Tank, Scrub Daddy reported $209 million in sales. Krause told Biz Journals that sales are up "25% to 30% year over year."
What's so special about Scrub Daddy?
With Scrub Daddy's FlexTexture technology, the sponge is more soft and absorbent in warm water and firmer in cold water — ideal for removing debris. Scrub Daddy is also scratch-free and safe to use on glass, granite, wood, and non-stick appliances. Finally, Scrub Daddy features two holes and a smiley face that make it easy to clean utensils and the bottom of cups. But Scrub Daddy can clean pretty much anything, Business Insider reported.
Who is the CEO of Scrub Daddy?
Aaron Krause is the CEO of Scrub Daddy. Here's a great quote from him:
"If you have a great idea that you truly believe in — no matter how big or small — the only way it will ever become successful is if you take a chance and act on it." 

Aaron Krause
What happened to Scrub Daddy after Shark Tank?
Just five years after airing on Shark Tank in 2012, Scrub Daddy has generated more than $150 million in sales. Also, Scrub Daddy was once Shark Tank's most successful product.
Where is Scrub Daddy manufactured?
Scrub Daddy was manufactured in Germany, according to a 2013 article by The Philadelphia Inquirer. However, Scrub Daddy does not publicly post its current manufacturing facility locations.
What is Scrub Daddy worth today?
Scrub Daddy has a valuation of $250 million in 2021, according to MD Daily Record.
The Bottom Line
One of the greatest takeaways from Aaron Krause's journey with Scrub Daddy is to offer value. Make your product so valuable that people are willing to pay more for it. And it doesn't have to be some crazy life-changing product either.
It can be as simple as making washing the dishes just a little easier. 
That's what entrepreneurs do - solve problems really well for people they care about.
All it really takes to succeed is a great idea, a passion for serving people, and a step-by-step strategy to follow, plus funding and connections with people who find your idea so compelling that they want to be part of making it happen.
Where can you find all of that?
Inside the Capitalism Incubator. You can learn more and submit your application here.