Yasmine Moussa is a mompreneur who's made it her life's mission - and business - to make maternity easy and joyful for other mothers. She's the Founder and CEO of The Gentle Nursery blog and Biomeology.co. Biomeology is an e-commerce site that sells probiotics for pregnancy, postpartum, and breastfeeding.
Ooops, I Accidentally Launched a Six-Figure Blog
Many One-Percenters have been there. Some are there right now as they prepare to launch an authority site. (If you missed June's training, "Just One Site," including the case study featuring Yasmine, drop everything and check it out in your members' area.)
You write, delete, polish, perfect, and procrastinate on actually hitting "publish" to get your site out there to the world. The same thing happened with Yasmine. In 2016, she started creating content for The Gentle Nursery, a blog aiming to help parents make better health choices for their babies. She probably could have spent another few months getting everything just right before launching. Her hesitancy to launch is understandable, given her background running an entire subsidiary for a Fortune 500 company. No wonder this lifelong high-performer felt compelled to get it just right.
But a wayward finger hit "publish" rather than "save," and the rest is history. Ryan and Yasmine had a very inspiring conversation a little while ago. You can watch it here (and make sure to Subscribe so you'll know when a new video goes live).
"I hit the wrong button, and I didn't know how to undo it!"
Then I said, "All right, I'll just go with it. I'm glad I didn't delay it because it's really easy to postpone and procrastinate. So that worked out."
The blog is all about natural baby products, holistic baby care, and natural childbirth. It's the embodiment of everything she believes as a parent. There's no theory or hypotheticals here - just real life, tried and true guidance. Yasmine has two children (a three-year-old and a six-year-old). Plus, her mom is a renowned OB-GYN.
From Blogging to E-Commerce: Starting Biomeology
Once The Gentle Nursery was roaring ahead, Yasmine founded Biomeology.co. She created it as a love letter to the moms and babies in the world.
"It's based on the experience I went through. This something born from my whole background and experience. What I want to do with Biomeology.co is to create the best darn supplements that exist for moms, young kids, and babies."
Yasmine worked with her mom, two other doctors, and two probiotic researchers to get her products right. Having that credibility gave her the confidence she needed to bring this product to her audience.
The microbiome is tied to everything. So that was Yasmine's inspiration for the name of the company. But then she realized she could take ownership of this area of health and wellness for her beloved audience.
Everything she does right now exists to serve this community because becoming a mom for Yasmine was such a culture shock.
"I just didn't really understand. I didn't have that village that you're supposed to have, you know. So it was a big learning process for me. There was so much to learn about baby products. So much to learn about children and my health, and I just wanted to make that easier."
Thanks to having both the blog and the e-commerce site, she can serve her market in two different, but complementary ways.
She Took Ownership Of A Problem She Didn't Cause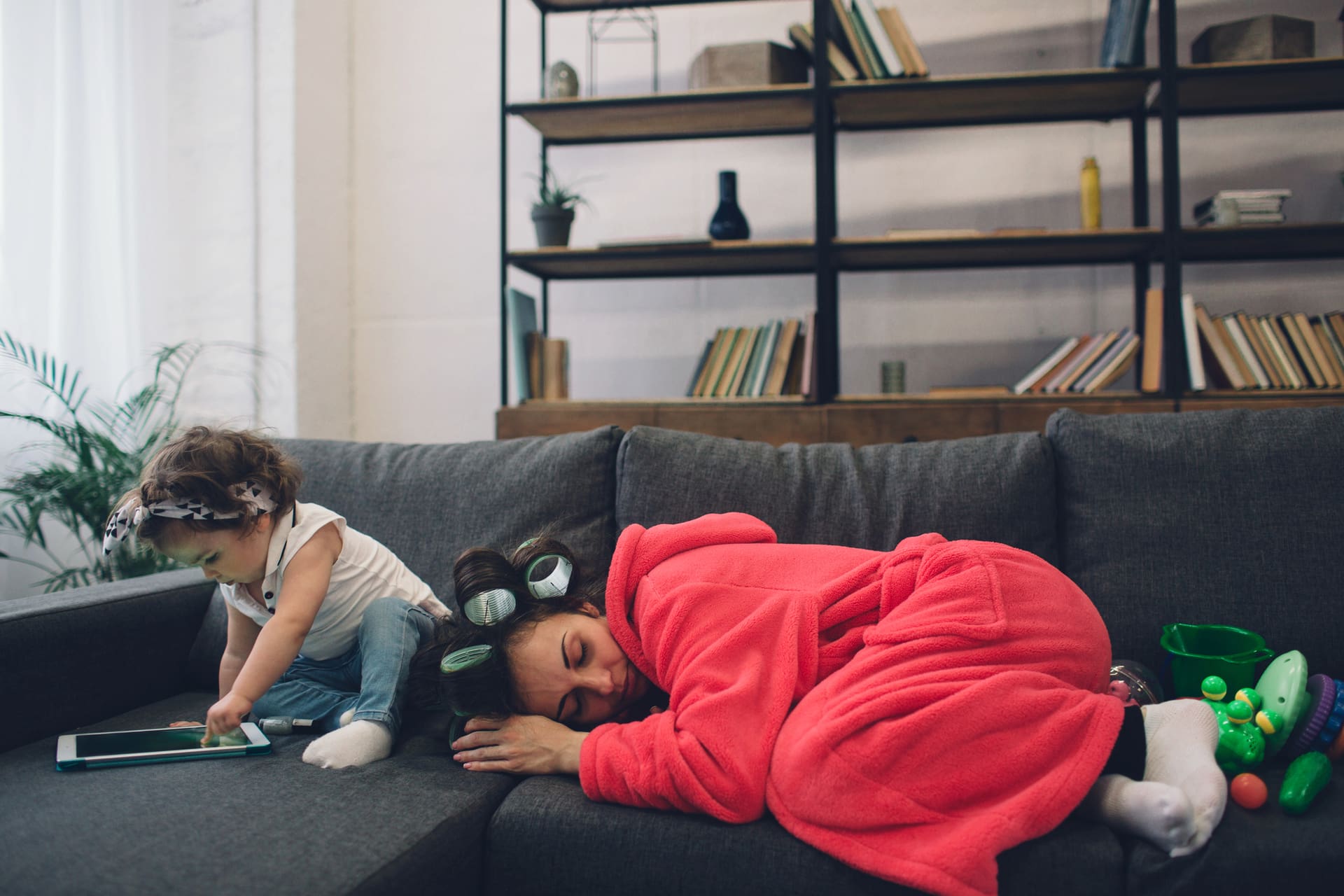 Yasmine says, "I did have postpartum anxiety. I didn't even know that was a thing. My second son had eczema, and I didn't know how to fix it. I wasted so much family time, energy, and wellbeing trying to figure out how to deal with that. So all of my motivations come from wanting to make things better for others."
Here's an eye-opener: an environmental working group did a study on chemicals in umbilical cord blood. They found over 200 chemicals! It's heartbreaking and not right. Babies aren't supposed to grow up in that kind of environment. Their bodies are developing. Many people that follow Yasmine and her advice are waking up to these kinds of facts.
There are so many chemicals in personal care products and our homes in general that are not baby-friendly or baby safe or even human friendly. Waking up to that is a common starting point for people.
For Yasmine, it was the same when she got pregnant. She didn't want to put those chemicals in her body anymore. She was growing a baby! That's when she started to wake up, and her mother's lifelong influence took on a whole new meaning.
One day she was in a store and heard another mother and daughter talking about whether they wanted to buy baby stuff made in China or made in the USA. That confirmed to her that other people felt this way, too.
"I'm not the only one! I started to think about how I could help people in my position. That's where the blog started. Eventually, that's where the idea for Biomeology originated. People do want better. People do want high quality, high oversight, good products."
The Gentle Nursery Blog
Yasmine gets about 100,000 site visitors per month. She has really high standards for her posts, so she doesn't post as often she'd like. There's a lot of research to do, and then there's communicating the information the way she wants to talk with her audience. So, posts post when they're ready, and not until then. You'll also notice display ads when you visit. This is one way she monetizes the blog.
The Gentle Nursery Facebook Group
Yasmine also has a Facebook Group where she reaches a broader audience. But on her blog and Biomeology, people usually come to her in the middle of their pregnancy.
"I have about 10,000 people in my Facebook group, and I get a lot of traffic to my site, so I know people are out there, and people are growing in awareness of this concept."
The Baby Registry Handbook
Yasmine says, "I think a lot of people find me when they're pregnant and planning for their baby because a lot of what I do is give advice about how to choose baby products. So, I wrote a book called The Baby Registry Handbook. I'm in the process of publishing that on Amazon."
The Perfectionism Challenge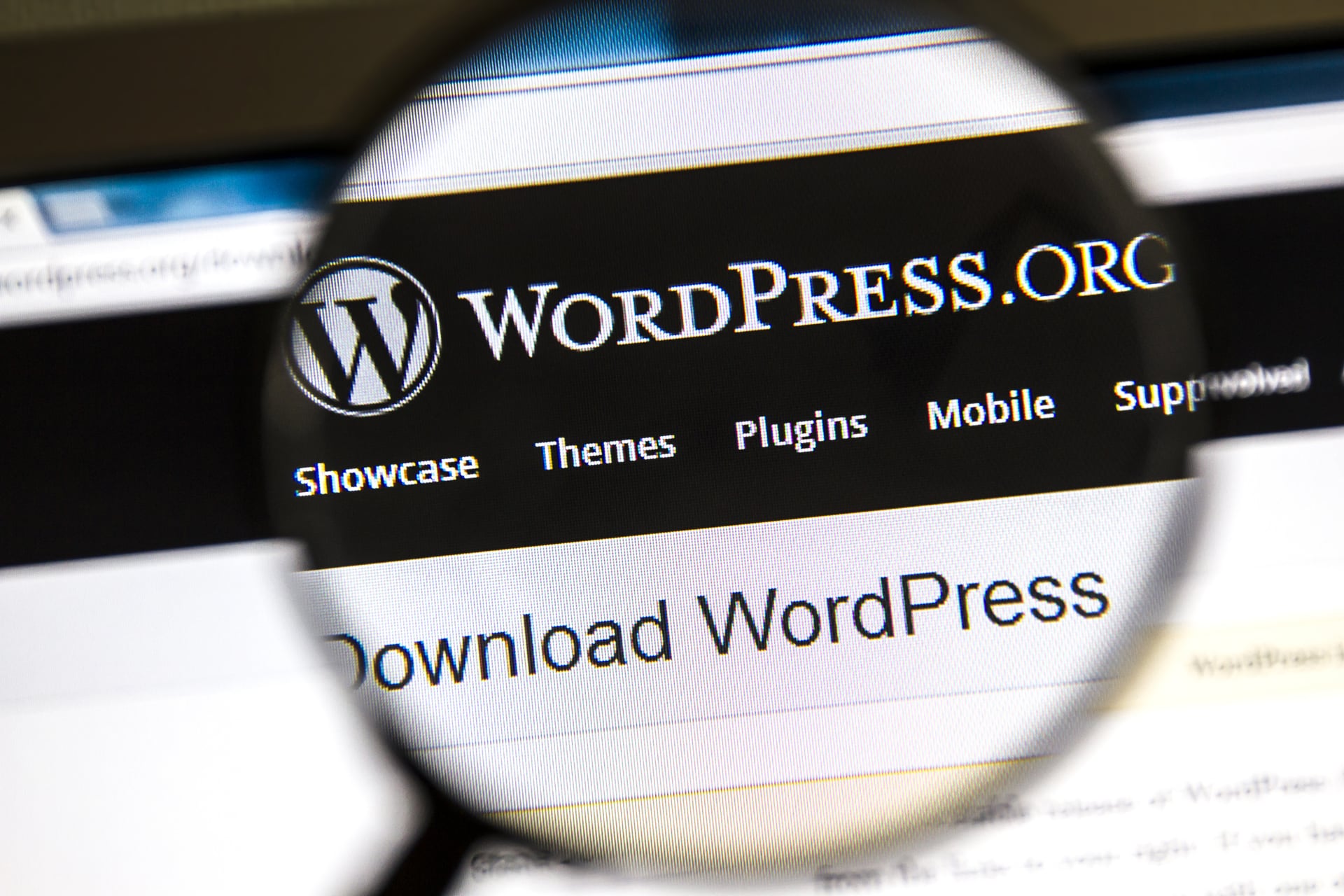 Literally, the only reason her blog got published is that she accidentally hit "Publish." It wasn't "ready" and didn't look like she wanted then. But doing it anyway caused a mindset shift.
"Take imperfect action toward your goals every day."
Yasmine was always an A+ student, and that can hold her back if she lets it. But imperfect action allows for iteration and improvement. It's better to start collecting sales and data rather than waiting until it feels perfect and spending too long in research.
There's a lot to learn and do when you run a site. You'll want a logo. You might need to learn WordPress. Then there's SEO and Pinterest and Facebook groups and… Well, if it sounds like a lot all stacked together, you get it. But Yasmine's "take imperfect action" mantra has helped her take it step-by-step and figure it out along the way.
It's a similar story with Biomeology.co and physical products. You really don't know what you're in for until you're in it, as it says in Ryan's book.
"You're always improvising - just like life! Always… what's next? And then go onto the next thing."
Continuous Learning
Yasmine reads a lot about wealth, value, and worth. She's learning to be open to the fact we're energetic beings. If we operate at a higher frequency, better things will come. Once one great thing happens, an avalanche of eight great things often happens.
She's also trying to beef up her Instagram presence. Because, as Ryan says, you want to be where your audience is. Her audience is on Facebook and Instagram.
There may even be a podcast in the works, so she can further grow and serve her audience. While she's at it, maybe video marketing will be another way to test the old "take imperfect action" model.
They Grow Up So Fast
Yasmine's current focus is on toddlers and babies. That's her bread and butter. But she realizes she'll need to be proactive about staying in the loop, so she knows what her future customers are going through with pregnancy and babies.
Her elder son is already a capitalist in training. She's teaching him these principles from a young age. To wit: "Mom, I'm a money magnet!"
At school, he was asked, "What would you do if someone gave you $100?"
He answered, "Build robots and sell them."
Bravo!
At the end of the day, the pursuit of money is the pursuit of freedom and independence. It's more important than ever to be able to access what you need in life rather than relying on external resources.
Winning Advice from a Mompreneur
How does one person do so much? This mompreneur does it by doing one thing at a time… and hiring an assistant.
"I can compartmentalize things really well. So I just try to focus on one thing at a time, and I keep a running list of things I want to do. But I do have an assistant, and that's essential.
Yasmine also encourages entrepreneurs to "surround yourself with not just positive people but those who are experts in what you're trying to do. The advice is much more applicable if you ask someone who's done it and listen to it. Expand your mind by being in good company."
That's why Yasmine joined the Tribe and The One Percent. She says, "If you're in an environment where people are doing big things and making great stuff happen, you'll absorb that energy."
In the Tribe, Yasmine found an experienced community where she could ask questions and build relationships. Of the 200 Facebook Groups Yasmine is a part of, she says many are utterly forgettable.
She also touts the benefits of finding a mentor.
"Don't try to do it all yourself. Hiring a consultant to coach you will be worth the investment 100x over. Always be teachable. If you think you have all the answers, it won't take you that far."
As a graduate of Million Dollar Brands, Yasmine says, "I told Ryan this is possibly more valuable than my whole university educational knowledge. It was so freaking good. It's just so timely, you know, with the way things have changed since I went to school a long time ago. But now in the internet age and with social media, it's just a completely different ball game."
That's one smart mama!
Yasmine's story hopefully inspired you to take the next leap in your entrepreneurial journey. And whether you are a motivated mompreneur or a devoted dad, there's room for your business to grow. Here are answers to a few burning questions you may have: 
What Is an Entrepreneur?
Entrepreneurs are the backbone of the economy and capitalists to the truest extent. They are the people who take charge of problems in the world and offer innovative solutions. They aren't comfortable with the status quo and know how to think outside the box. Finally, they don't shy away from risk and welcome challenges with open arms. Entrepreneurs are business owners, and the world needs more of them. 
What Type of Entrepreneur Are You?
It's no secret that entrepreneurs aren't like everyday people you meet on the street. There's something special in our DNA. Even though we all have our own strengths and weaknesses, it's possible to classify entrepreneurs into four distinct types. They are:
The Builder: Builders want to scale sizable businesses at record rates. They don't settle for second best - the sky's the limit.
The Opportunist: Opportunists look for, well, opportunities to create residual and renewal income. They know where to look and when to jump.
The Specialist: Specialists are experts in a field. They are very analytical and rely on networking or word-of-mouth to scale their businesses.
The Innovator: Innovators are responsible for much of the intellectual property in the world. They enjoy inventing, designing, and tinkering. However, these geniuses are often reclusive and don't divulge their secrets.
What Are Some Characteristics of Successful Entrepreneurs?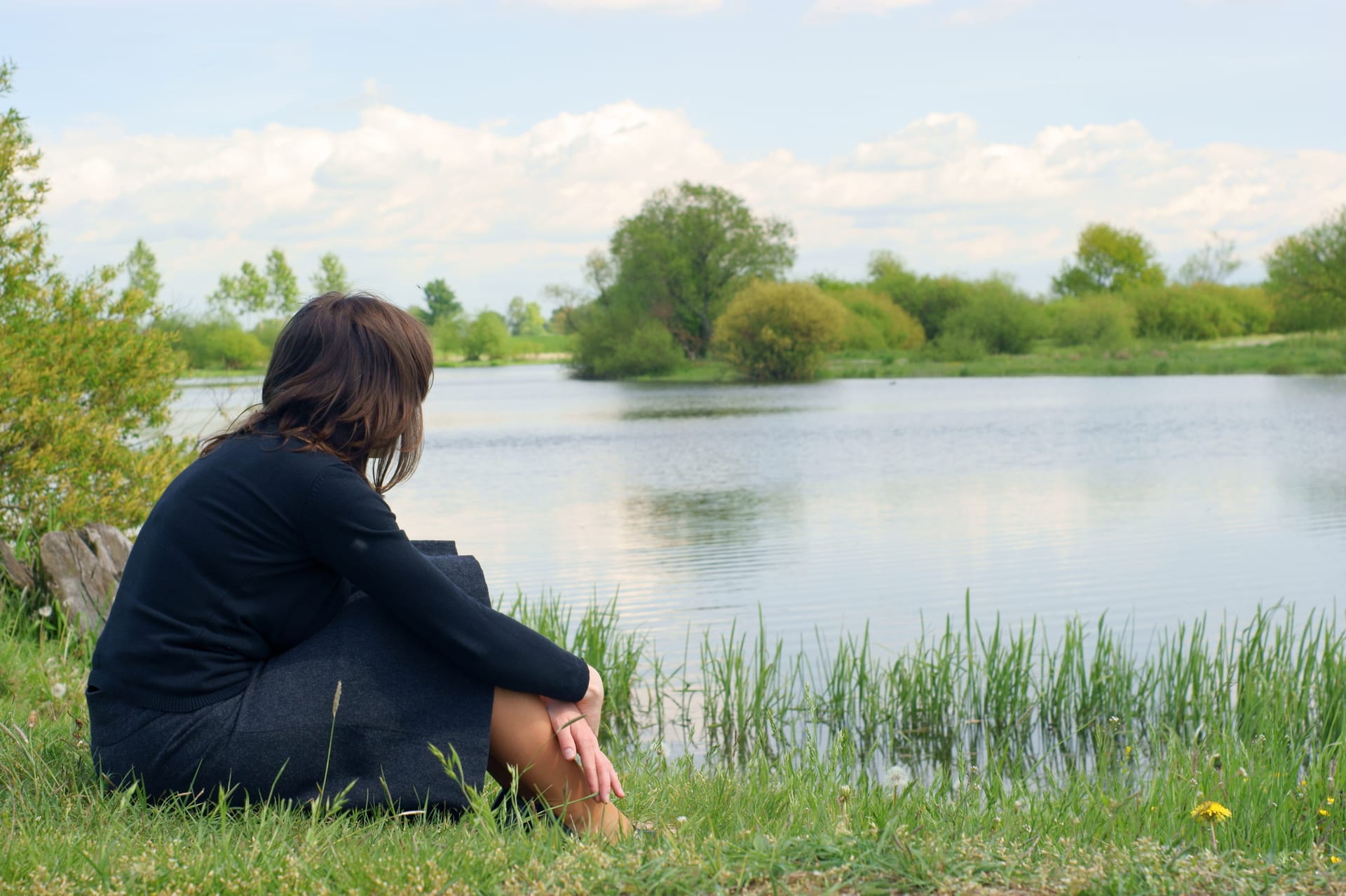 Successful entrepreneurs don't happen by accident. They typically share these traits:
A clear vision
Believe in themselves
Know how to seek out opportunities
Aren't afraid of technology
Understand how to network effectively
Aren't afraid of taking calculated risks
They embrace learning
Can focus on the most important tasks
Know how to adapt to the market
They don't follow the crowd
Resilient - when they fail, they get back up
They have a millionaire mindset
There are tons of famous and highly successful entrepreneurs in history. Steve Jobs envisioned "tools for the mind that would advance humankind." Bill Gates proved computers needed Windows just as much as buildings. Oprah made it possible for everyone to have a voice. Even the lovely family who runs the dry cleaners down the street are successful entrepreneurs in the neighborhood.
What Is the Difference Between a Startup and an Entrepreneur?
Startup founders and entrepreneurs, although they may seem similar, are quite different. Entrepreneurs seek out opportunities to scale profitable businesses. On the other hand, startup founders create companies they hope will someday be successful. Founders operate the business from day one, often with little or no pay, in hopes of future gains. Most startup founders are entrepreneurs, but not all entrepreneurs are startup founders.
What Would the World Be Like Without Entrepreneurs?
A world without entrepreneurs would be stale and stagnant. Innovation would become a pipe dream, and people wouldn't see any gains. Problems would go unsolved, and the world would become an archaic shell of itself.
What Does Mompreneur Mean?
Think having kids should hold you back from starting a successful company? The statistics prove otherwise. Women own 42-percent of small businesses in the United States, and one in three of those self-driven ladies also do it while breastfeeding and changing diapers.
Mompreneurs are problem-solvers who just happen to be raising a family at the same time. As business-women, they deliver solutions to problems faced by others. At home, they stop tantrums and catch projectile spit-up before it hits the ground.
While most women-owned businesses tend to be in the retail or service sectors, mompreneurs can - and do - work in any industry. And they're successful, too. These companies add $3.2 trillion to the economy each year, as reported by American Express.
What Can a Mompreneur Do?
Moms are superheroes. They put out fires from morning until dusk without even blinking an eye. Mompreneurs are even more talented. There's nothing a female business owner can't do - even with a house full of kids.
Many mompreneurs jump into business ownership by joining an MLM. Just head to Instagram, and you're sure to find a mompreneur Beachbody coach looking to expand her base. Other popular MLMs include Mary Kay, Pampered Chef, and Young Living.
However, you don't have to become a mompreneur VA Beachbody coach to open a business. Plenty of busy moms become interior designers, photographers, and web designers. If writing is your thing, you could even follow in the footsteps of Yasmine and start a mompreneur blog. There are plenty of resources available for moms who want to start their own businesses. The Mompreneur VA, for example, can hook you up with a virtual assistant to allow you more family time.
How Do I Become a Mompreneur?
Do you have a brain that's full of great mompreneur ideas? There's no reason why you can't become the next Yasmine. Follow these steps:
Take ownership of a problem and offer a solution.
Design a business plan.
Know your target audience.
Network with like-minded individuals.
Create FOMO in your ideas.
Market, market, change a few diapers, and market some more.
Remember, you're not the only mompreneur - or dadpreneur - out there. There are plenty of others following similar paths. Search various mompreneur websites, subscribe to a mompreneur magazine, or connect with fellow mompreneurs on social media.
Still nervous about taking that next big step? Here are some mompreneur quotes to help motivate you along the way:
"Set realistic expectations." - Brit Morin, founder and CEO of Brit + Co
"Work past your fears of failure; see your worth in all of your ideas." - Jo-Anne Reynolds, founder and CEO of SpikeBee
"Stop thinking about work-life balance, and reframe it as work-life integration." - Jacqui Boland, founder of Red Tricycle.
Whether you have a newborn or three angsty teenagers, there's no reason to put your entrepreneurial dreams on hold. Moms are some of the most powerful creatures in the universe. It only makes sense for these women to take charge of problems and change the world for the better.
The Takeaway
If you've got a passion that drives you, that you can't stop talking about, and that you know would improve other people's lives, you may be onto something. That level of passion is a powerful force you can use to drive your business forward. If you're just starting out on your journey as an entrepreneur, check out this free mini-training series to help you take your first steps. And when you're ready… there's a whole community of entrepreneurs waiting for you to join us inside The One Percent. There, you'll find support, resources, and the kind of relationships that can propel your business forward as you grow it.