When you were a child, did you run a multi-million dollar empire? Probably not. However, raking in millions is just playtime for Ryan Kaji. He's the star of Ryan's World, formerly called Ryan's Toys Review, one of the most prolific channels on YouTube. And he's only a child.
Yes, you read that correctly. A child has mastered how to earn a fortune on the popular video-sharing platform. What is Ryan's niche? Toys. And that makes complete sense for a kid who just wants to have fun doing what he does best—playing.
In July 2021, he had even more fun. At least, his bank account did. That's because Skechers is now in on the action. They teamed up with our boy wonder to sketch out plans for three styles of super cool sneaks.

In March 2021 Roblox went public with a valuation of $30 billion. Ryan's opening "Ryan's World" inside the platform, and kids everywhere can play along.
Here's what people want to know most about this young YouTube sensation.
Plus, find out how we can mentor you to build your own million dollar brand absolutely FREE.
How Old Is Ryan Kaji?
We already divulged that Ryan is still a kid, but just how young is he? Is he a teenager? Pre-teen? Nope. This rising star is only 11-years-old!
So, when is his birthday? Although it's not easy to find online, he was born on October 6, 2011. While most kids his age are still playing in their rooms, Ryan prefers to post his favorite pastime online. He first entered the world of YouTube as a toddler. In fact, he was only 3-years-old when he began his career as a content creator—well, with a little help from his parents, of course.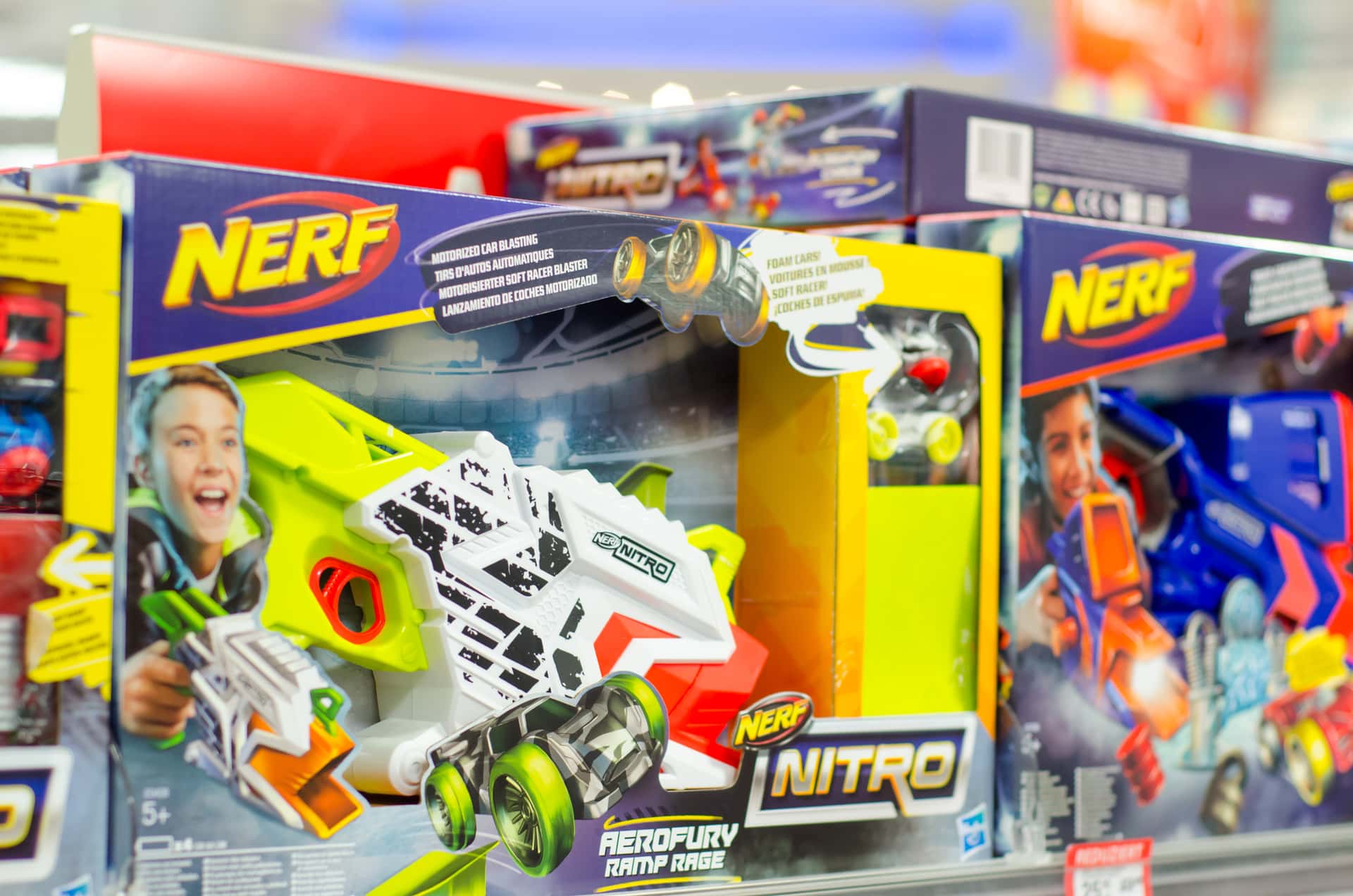 How Does Ryan Kaji Make Money?
Back in 2015, when Ryan was only three, his parents decided to upload videos to a brand-new YouTube channel. At the time, they called the channel Ryan ToysReview. His family started the channel to post toy unboxings, demos, and reviews.
In "Forbes YouTube rich list: Ryan's World earns $37 million in one year from toy reviews," 7NEWS.com.au explains how Ryan became the platform's highest earner in 2019. "Ryan first garnered an internet following in the 'unboxing' genre, which involves opening presents on camera and commenting on each one." Although a simple format, his videos drew in an eager crowd. Every video review he posts is energetic, engaging, and enthusiastic. Those watching get an honest opinion directly from a toy manufacturer's target audience—a child.
Fast forward, and today Ryan's World is one of the most popular channels on YouTube. According to Social Blade, his videos get millions of views, and his channel has over 40 billion views in total. His most-watched video has amassed over 2 billion views since Ryan uploaded it in 2016.
The bulk of Ryan's wealth comes from video views. In 2019, he set a new record, earning an estimated $26 million from YouTube alone. And that total doesn't even include the cash he made from other endeavors.
Taking the Fun and Games Online
According to the Wall Street Journal:
On Dec. 5, 2020, "Ryan's World" is taking its latest form, as a virtual world on the fast-growing videogame platform from Roblox Corp.

"Ryan's World" in Roblox will offer interactive areas and activities for players, including a racetrack, a school, a city center and a "fun zone," where players can challenge each other in obstacle courses. The world will also feature characters from Ryan's TV shows and videos such as Red Titan, a superhero version of Ryan, and Combo Panda, a headphone-wearing cartoon animal that plays and reviews games.
What's His Net Worth?
Just how much can a kid YouTuber earn? You may want to sit down before you read this, but 11-year-old Ryan Kaji's net worth is an estimated $100 million.
While the money earned from Ryan's World is more than enough to save for college, not all of his money comes from YouTube videos. He's been able to capitalize on his success and create other revenue sources. Brand deals and sponsorships are the main reason for Ryan's ever-increasing net worth. Here's a glimpse of how Ryan brought in millions:
YouTube Channels:
Ryan's World
Ryan Family Review
The Studio Space
Combo Panda
VTubers
Gus the Gummy Gator
EK Doodles
Television:
Ryan's Mystery Playdate (Nick Jr.)
Book and Magazines:
Ryan's World Amazing Sticker Scenes (book)
Ryan's World (magazine)
Ryan's World Ultimate Guide (magazine)
Video Games:
Race with Ryan (Outright Games)
Brand Deals:
Star Pal Kid's Meal toys (Carl's Jr)
Mandarin Oranges (Wonderful Halos)
Ryan's World Branded Product Lines:
Kids Oral Care (Colgate)
Target Exclusive Mega Mystery Treasure Chest
Walmart Exclusive Super Surprise Safe
Collectible Figures
Mystery Eggs
A 2019 Business Insider article entitled "An 8-year-old boy is making $26 million a year on YouTube reviewing toys," exposes that a kids' entertainment company called PocketWatch can take credit for much of the star's success. "The company brought the Ryan's World brand to Colgate, Nickelodeon, Bonkers Toys, Roku, and Walmart, expanding Ryan from YouTube. Now, Ryan's World merchandise sells at Target, Walmart, and Amazon."
Why Is Ryan's World so Popular?
Ryan's World has 34 million subscribers, but how did a child get this many? According to Statista, YouTube is the second most popular social network—surpassed by Facebook and tying with WhatsApp. As of March 2023, the platform boasted more than 868.4 million users worldwide. With so many users, it's possible for any channel on YouTube to grow, as long as creators continually release meaningful and relevant content.
And that's just what Ryan did.
Sure, playing with toys or conducting science experiments may not be the ideal entertainment for a Millennial, but it's perfect for a much younger audience. A 2019 study conducted by Pew Research Center showed that videos featuring children received three times more views than other genres. And as Eyal Baumel, CEO of management company Yoola, told Forbes, "YouTube is the most popular babysitter in the world."
Parents stumbled across Ryan's YouTube content five years ago. In his first video, Ryan picks out a LEGO® DUPLO® train at the store with his mom. The two go home, unbox the toy, and demonstrate how to play with it. The 15-minute video feels more like a home movie than a professional production, but to date, the video has over 50 million views.
Ryan's Popular Videos
Ryan's World has over 1,770 videos. These are a few of his most-watched titles, according to Social Blade:
Ryan in Giant Box Fort Maze Grandma Obby!!!! (April 22, 2019)
Children's Museum Pretend Play Playground (September 11, 2017)
Christmas Morning 2016 Opening Presents with Ryan ToysReview (December 26, 2016)
Surprise Toys Giant Balloon Pop Challenge (May 3, 2016)
Nerf Gun War Kid vs. Daddy! Protect the Fort! (February 2, 2017)
In the early years, parents fell in love with Ryan because they could get a feel for new toys before deciding to buy them for their own children. Kids enjoyed having an online playdate with a relatable "friend." Retailers appreciated the boost in toy sales new Ryan's World uploads created. It was a win-win scenario for all parties involved. The channel's popularity soon exploded, and the rest is history.
And now that Ryan has grown older, his content has also evolved to keep up with his audience. In an article entitled "Ryan is eight years old and for 3rd year in a row – He is a YouTube millionaire," Being Guru reflects how the channel has grown. "Now, the kid has matured his content from unboxing toys to conducting scientific experiments for kids. He also appears on Nickelodeon and has a deal with Hulu alongside introducing a line of more than 100 toys, clothing items, and lots more."
In an exclusive 2018 interview with NBC Nightly News, the famous toy reviewer explained why he's so popular. When asked why he believed so many people watched his videos, Ryan simply replied, "Because I'm entertaining, and I'm funny."
Why Did He Start YouTube?
As once can guess, Ryan didn't have much say in his YouTube career. After all, he was still a toddler when he made his video debut. It was his mother who first became interested in the platform. She saw early on the potential to make money and decided to give it a try.
When the channel first launched, Ryan's mom recorded everything herself. The video quality was second-rate, but the realness of the content drew in a crowd of rabid fans that included both adults and children. Once Ryan's World (Ryan ToysReview at the time) began generating a profit, his mother quit her day job to manage her son's career full-time.
Are Those Ryan's Real Parents?
Many viewers wonder if those adults in Ryan's videos are his actual parents or just paid actors. His diehard fans know those are his biological parents. They became internet sensations alongside their son, making Ryan's World truly a family affair.
However, his parents are not really Mr. and Mrs. Kaji. Their real names are Shion and Loan Guan. Kaji is just a stage name the family created to help maintain a bit of privacy. And, yes, Ryan's real name is actually Ryan Guan.
In the early years, his parents worried about fans Googling information about their personal life. They used a pseudonym to protect the family's privacy, but internet sleuths eventually uncovered their true identity. What were they trying to hide?
Ryan's mom does have a spotty record. In 2002, police arrested her for shoplifting $93 worth of clothing from a JC Penney department store in Houston. As part of her probation, a judge ordered her to 40 hours of community service. However, Loan violated the order and served 30-days at Harris County Jail.
What Do His Parents Do for a Living?
Before Ryan was even a thought, his parents worked as professionals. Both Shion and Loan attended Texas Tech University in Lubbock, TX. They two met each other while in school. After graduation, Loan became a high school chemistry teacher, and Shion worked as a structural engineer.
Shion and Loan Kaji live vastly different lives today. They both help manage Ryan's YouTube career and sponsorships. As producers for Ryan's World, they tackle the business's day-to-day operations, including video creation and money management. Even with all those responsibilities, they still find time to appear in nearly every video.
Is Ryan's World in Trouble with the Law?
In 2019, a consumer watchdog group, Truth in Advertising, filed a complaint with the Federal Trade Commission. The group accused Ryan's World administrators (essentially Loan and Shion Kaji) of failing to disclose sponsorships with the channel's audience. According to the FTC complaint:
Unfortunately, it is often difficult to discern the innocent (or sometimes not so innocent) antics in Ryan ToysReview videos from the sponsored content. And for preschoolers, it is impossible to discern the difference.
Although the FTC acknowledges the complaint, they will neither confirm nor deny an open investigation involving Ryan ToysReview, aka Ryan's World.
What Nationality Is Ryan Kaji?
Now that you know a bit about how this young star became rich, you probably want to know more about his past. Let's start with a question many of his viewers have. What is Ryan Kaji's nationality?
While many speculate that Ryan is Filipino, he's not. His mother is Vietnamese, and his father is Japanese. Loan grew up in Houston and is the daughter of Vietnamese immigrants. On the other hand, Shion moved from Japan to the United States to attend college.
Ryan grew up in Texas. His parents married in 2013, two years after he was born, and not long before his first YouTube channel would emerge.
Where Does Ryan Kaji Live Now?
Even though many of his YouTube colleagues moved to LA in search of bigger opportunities, Ryan and his family decided to remain in Texas. Today they live in Cypress, TX, an affluent city northwest of Houston.
Ryan Kaji house is a spacious 6,200 square foot residence inside a private gated community. This house is the same one featured in many of his videos. His family also owns three other properties in the area, including a $1.2 million production studio and two separate homes. In addition to sharing a home with his parents, Ryan also lives with his twin sisters, Emma and Kate.
Besides Kaji, Who Are the Richest Kid YouTubers?
It should come as no surprise, but Forbes ranks Ryan as both the highest-paid child on YouTube and the highest-paid creator on the platform. He earned this honor in 2019, but he also landed the top spot in 2018. And his popularity doesn't seem to be dying down anytime soon. Not too shabby for a pre-tween.
Although he's the most popular, Ryan isn't the only kid making big bucks on YouTube. Anastasia Radzinskaya is another child YouTube personality to keep on your radar. Known as Nastya, this 5-year-old YouTuber has over 107 million subscribers. Anastasia also has cerebral palsy. As a baby, doctors told her parents she would never be able to walk, talk, or enjoy a high quality of life. Her parents began recording Anastasia to journal her progress. Her videos took off. And in 2019, she earned $18 million, making her the third highest-paid content creator on YouTube.
What's Next?
While Ryan's YouTube career will eventually come to an end, that doesn't mean this content creator will just hang up his creative hat. Even though he made more money last year than most people do in their lifetime, Ryan still has big plans when he finally grows up. It's his hope to one day become a video game developer. And with a branded Ryan's World video game already under his belt, his aspirations seem highly attainable.
In the meantime, fans can expect to see daily uploads to his YouTube channels. He doesn't seem to be slowing down any time soon. And as his audience begins to mature, his content is sure to follow. Ryan has already mastered toy unboxing and science experiments. What's next for this growing boy? Only time will tell. But Ryan has taught us that age shouldn't keep a determined entrepreneur from following their dreams.
Your Turn?
You don't have to be a little kid to have big dreams. If you're wondering whether you've got what it takes to create massive wealth for your family, we're here to help.

In fact, we're on a mission to make one million new millionaires by 2028. We'd love YOU to be one of them.
That's why we created this FREE course that will mentor you step by step as you build a million dollar brand of your own. Get started today.