Tony Robbins rose from poverty and childhood trauma to become one of the most recognizable motivational speakers and life coaches globally. 80s infomercials, self-help seminars, best-selling books, his Fiji resort, an award-winning documentary—these are just a few fruits of his career. Robbins has made the kind of business decisions in his life that have earned him titles like "The CEO Whisperer" and awards like "Outstanding Humanitarian." And Tony Robbins net worth isn't too bad, either!
Keep reading to learn everything you've ever wanted to know about Tony Robbins. Entrepreneur, philanthropist, #1 New York Times best-selling author, meet the nation's top life and business strategist.
Plus, find out how you can start building a million dollar brand of your own, absolutely FREE.
Where Was Tony Robbins Born?
Tony Robbins was born as Anthony J, Mahovoric on February 29, 1960, in Glendora, CA, to a working-class family. When he was 12 years old, his last name became "Robbins," the surname of his stepfather Jim Robbins, who legally adopted him. Tony was the oldest of three children, and the family lived in Azusa, CA.
As a teenager, Tony discovered he had a knack for public speaking and an interest in inspirational authors like Dale Carnegie. He was the student body president during his senior year. However, life at home had its share of struggles.
Tony's family lived in poverty. He often worked handyman jobs to make ends meet and provide for his siblings. The Robbins family was even homeless for a while. Meanwhile, Tony had an abusive, drug and alcohol addicted mother. Several different stepfathers walked in and out of his life throughout his youth.
Only adding to the struggle was Tony's poor health. He had an undiagnosed pituitary brain tumor, which led him to grow ten inches within a brief period.
In his seminars and interviews, Robbins often shares about his difficult upbringing. The breaking point was when his mother chased him out of the house with a knife when he was 17. He left home and never returned. But it was a catalyst for transformation in his life.
In an interview with CNBC.com, Robbins explains: "If my mom had been the mother I thought I wanted, I wouldn't be as driven. I wouldn't be as hungry. I wouldn't have suffered. So I probably wouldn't have cared about other people's suffering as much as I do. It made me obsessed with wanting to understand people and help create change."
How Did Tony Robbins Begin His Career?
Around the time he left home, Tony began following the work of motivational speaker Jim Rohn. Because of Tony's circumstances, he could not go to college, so he worked as a janitor earning $40 a week. Robbins learned about an opportunity to attend a Jim Rohn seminar for $35. He decided to take a risk and spent nearly a week's worth of pay to attend, and it changed his life.
Robbins approached Rohn about working for him. Soon Tony became his assistant and mentee, organizing Rohn's seminars. Tony developed his motivational speaking style by watching Rohn and adding his high-energy style and behavioral psychology spin. Soon, Robbins was taking his seminars on the road. People loved it. By the time he was 26 years old, Tony had added best-selling author to his title and was a millionaire.
Tony Robbins' Seminars
More than 4 million people have attended Tony's live seminars. Fifty million people in 100 countries have experienced his audio, video, and trainings. The common themes of his programs are self-improvement, facing fear, and overcoming obstacles. Through the years, some of the notable features of his seminars have included:
A modeling technique, Neuro-Linguistic Programming, in which an attendee copies a successful person's conscious and unconscious behavior.
Firewalking for confidence-building. He once led Oprah Winfrey through a firewalk.
Dancing and "energy-rich" activities
Massages and physical exercises
According to Tony Robbins Wiki, Tony released his first infomercial, Personal Power, in 1988. He began the Leadership Academy seminar in 1997 to provide training and self-improvement to help attendees improve communication skills and build leadership skills.
Tony's most recent online seminar is The Comeback Challenge. It is a 7-day training session to help attendees overcome obstacles and setbacks and work toward getting the most out of life in a post-COVID-19 world.
What Is Tony Robbins' Net Worth?
Tony Robbins' net worth is reportedly $600 million. His empire of more than 50 companies generates close to $5 billion per year.
How Did Tony Robbins Get Rich?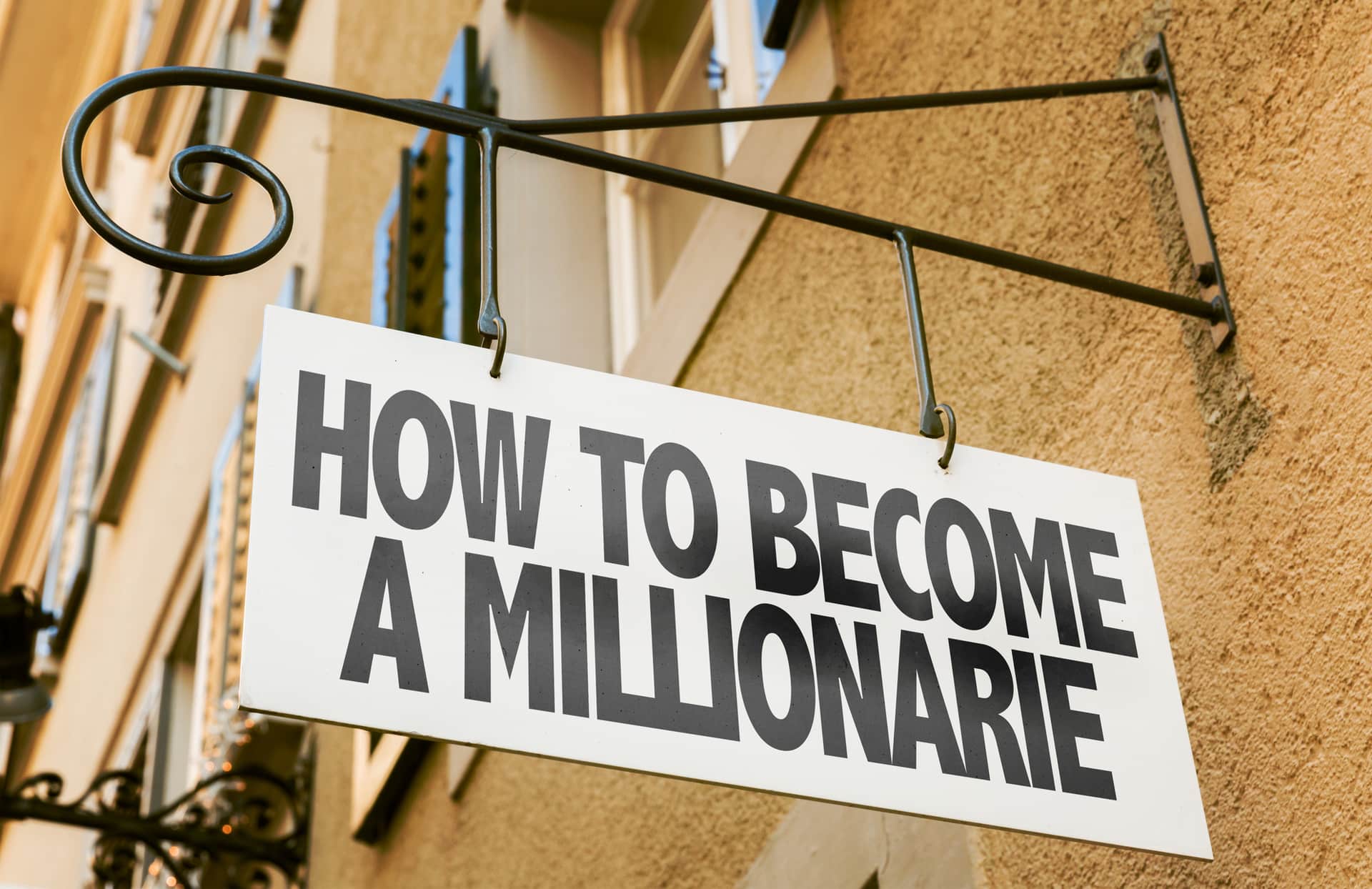 Over the years, Tony Robbins has created numerous streams of income. Here are some of the highlights:
He receives as much as $300,000 for one speaking engagement.
Tony's program "Unleash the Power Within" nets $9 million each year.
People pay as much as $10,000 to participate in his life mastery program.
Robbins has sold 15 million copies of his self-help books.
He has sold 50 million audio programs.
Tony has a high-dollar life coach certification business.
Robbins has worked one-on-one with celebrities, top entrepreneurs, and world leaders, including Bill Clinton, Oprah, Pitbull, and Peter Guber.
Tony has built and invested in several companies, including credit cards, nutritional supplements, sports teams, wealth management, hospitality, and even asteroid mining.
How Many Companies Does Tony Robbins Own?
According to TonyRobbins.com, Tony Robbins is the chairman of a holding company with more than 50 private businesses. Here are some of his top money-making businesses:
Robbins Research International
Namale Resort & Spa in Fiji
TwinLab & Metabolife
Fortune Practice Management
Fortune Practice Management
Tony Robbins Books
Tony Robbins authored six internationally bestselling books. In October 2020, he released the most recent book that he co-authored with Peter Mallow: The Path: Accelerating Your Journey to Financial Freedom.
His other books include:
Unshakeable: Your Financial Freedom Playbook (2017)
MONEY Master the Game: 7 Simple Steps to Financial Freedom (2014)
Awaken the Giant Within: How to Take Immediate Control of Your Mental, Emotional, Physical & Financial Destiny (1991)
Notes from a Friend: A Quick and Simple Guide to Taking Charge of Your Life (1991)
Unlimited Power: The New Science of Personal Achievement (1986)
Tony Robbins: Awards and Coaching Clients
Tony Robbins has received many awards throughout the years for his success as an author, motivational speaker, entrepreneur, and philanthropist. His awards include:
Accenture's "Top 50 Business Intellectuals in the World"
"Top 200 Business Gurus" by Harvard Business Press
"Top Six Business Leaders in the World" by American Express
Worth Magazine's "100 Most Powerful People in Global Finance"
Robbins has a long list of famous coaching clients, including:
Three U.S. Presidents
Entertainers Aerosmith, Green Day, Usher, and Pitbull
Athletes Serena Williams, the Golden State Warriors team, and Andrea Agassi
Business leaders Steve Wynn, Marc Benioff, and Peter Guber
Tony Robbins as Philanthropist
Robbins founded the Anthony Robbins Foundation in 1991. He later changed the name to "The Tony Robbins Foundation." Through the organization, he provides financial support to youth, prisoners, the homeless, and the hungry. Each year, the foundation holds the International Basket Brigade. It provides food and household item baskets for as many as 2 million people worldwide.
In 2014, Robbins donated the profits of his book "Money: Master the Game" to Feeding America. Since then, he has provided more than 325 million meals to people in need. He has also facilitated programs in schools, prisons, service organizations, and shelters. Tony also provides fresh water to 250,000 people each day in India to fight waterborne diseases in the country.
Is Tony Robbins Married?
Tony married Becky Jenkins in 1984 after meeting her at one of his seminars. Robbins adopted the three children Becky had from previous marriages. In 1984, Tony learned he had fathered a child, Jairek Robbins, with Liz Acosta. Tony and Becky had no children together and filed for divorce in 1998.
In 2001, Tony married Canadian Bonnie "Sage" Robbins at his Namale Resort & Spa in Fiji. Like Becky Robbins, Sage met Tony at one of his live events. Sage is often present with Tony when he shares relationship advice for couples at his events and trainings.
Who Is Tony Robbins' Son?
Tony Robbins' only biological son is Jairek Robbins. Jairek was born on May 26, 1984. Tony found out he had fathered Jairek with former girlfriend Liz Acosta the same year he married his first wife, Becky.
Today, Tony's son, Jairek, follows his dad's footsteps as a motivational speaker and performance coach. In 2002, he started a career with the Anthony Robbins Foundation. He then attended the University of San Diego. During that time, he volunteered for three months in a rural farming village in Uganda through a student organization.
After graduating with a degree in psychology, Jairek became a coach and representative for Robbins Research International. In 2010, he founded Jairek Robbins Companies. He started his Rapid Results Retreat one year later. Then, he delivered a TEDx Talk in 2013: "A Simple Formula to Inspire the World to Live Their Dreams."
Jairek is also a self-help author and published the book "Live It! Achieve Success by Living with Purpose" in 2014. He currently has a YouTube channel, JRCtv. There he shares content on achieving success by living with purpose.
What Disease Does Tony Robbins Have?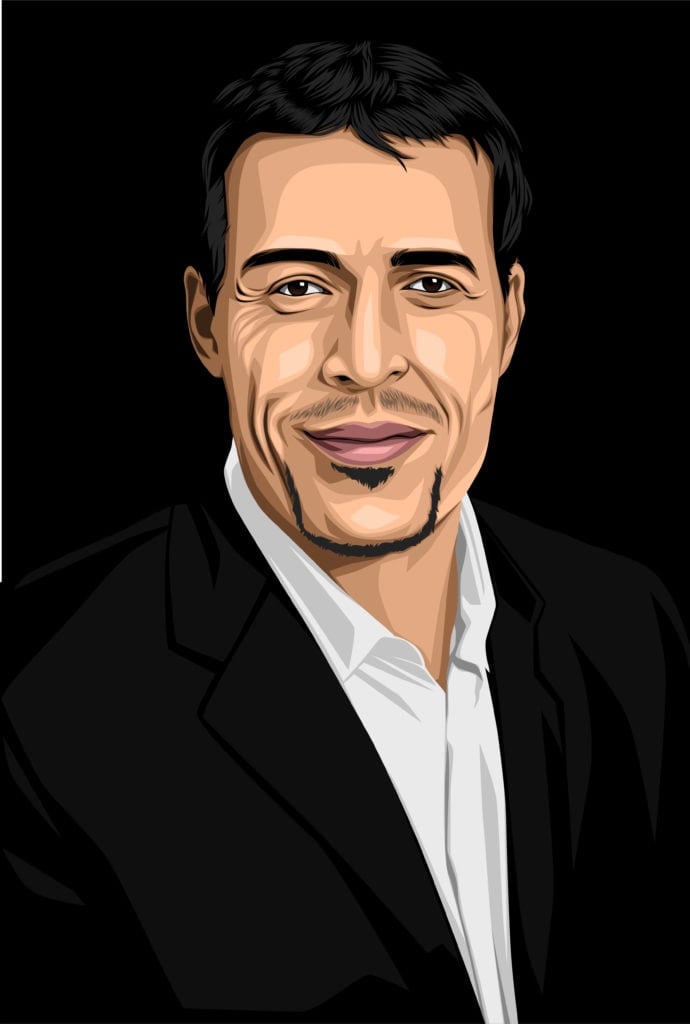 When Tony Robbins was a teenager, he grew ten inches in one year. He later discovered at age 31 that he had an undiagnosed pituitary tumor in his brain all those years. The condition significantly increased the level of human growth hormone in his body. The tumor is now stable. However, Tony Robbins' height is 6'7," and he has a deep voice due to the tumor and hormone imbalance he experienced.
Is Tony Robbins Vegan?
Robbins admits he has experimented with his diet throughout his adult life to optimize his health and performance. At one point, he tried to adhere to a vegan and fish-heavy diet. However, after some time with that nutritional approach, a blood test revealed he had dangerous mercury levels in his body. He left behind the vegan lifestyle but slowly started adding seafood back into his diet.
What Diet Does Tony Robbins Eat?
Tony Robbins prefers to keep his meals clean and simple. He strives to eat clean, organic protein sources without pesticides, heavy metals, and hormones. His diet consists primarily of green vegetables and a small amount of clean protein.
According to BusinessInsider.com, a typical day of eating for Tony Robbins looks like:
Free-range eggs and organic coconut bread for breakfast
Green salad with avocado, olive oil, and lemon juice for lunch
Meal replacement protein shake for a snack
Clean protein with roasted potatoes and veggies in extra virgin olive oil or coconut oil for dinner
Why Does Tony Robbins Jump on a Trampoline?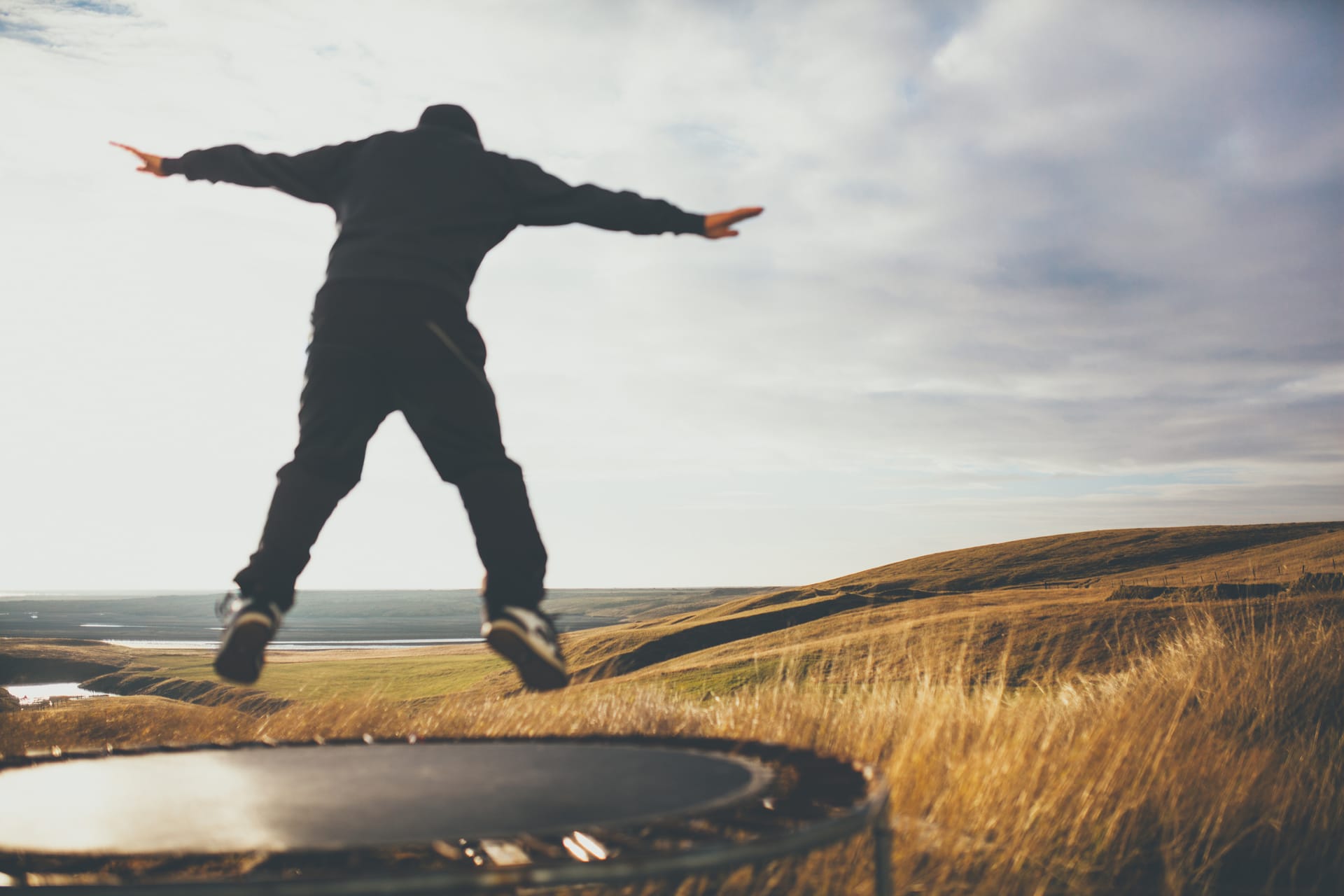 In addition to following a healthy diet, Robbins incorporates other health and exercise habits into his day. Jumping on a trampoline is one. He spends time on a mini trampoline before he goes on stage for live events and other speaking engagements. He compares it to "plugging himself into a human-battery charging station." It energizes him and helps him to bring the super positive, high-energy presence that his audience expects.
What other things does Tony do to keep himself in optimal condition? He starts each day with a dip in his 57-degree plunge pool that's the size of a coffin. He also spends time creating a mental shift to prepare himself to help others. According to an interview with Inc.com, he tells himself, "I now command my subconscious mind to direct me in helping as many people as possible today."
Top 10 Tony Robbins Quotes
As a motivational speaker and author, Tony has his fair share of quotable quotes. Here are 10 of his best:
"If you work for a living, you're trading your time for money. Frankly, it's just about the worst trade you can make. Why? You can always get more money, but you can't get more time."
"You have to make the shift from being a consumer in the economy to becoming an owner—and you do it by becoming an investor."
"A real decision is measured by the fact that you've taken a new action. If there's no action, you haven't truly decided."
"People who succeed at the highest level are not lucky; they're doing something differently than everyone else."
"There's the business you're in, and the business you're becoming. If you're constantly managing those two businesses, you won't have to pivot because you're always doing something to innovate."
"Identify your problems, but give your power and energy to solutions."
"Your past does not equal your future."
"Every problem is a gift – without problems, we would not grow."
"In life, you either need inspiration or desperation."
"Success is what you want to do, when you want, where you want, with whom you want, as much as you want."
What Is Tony Robbins' YouTube Channel?
Tony Robbins has an active YouTube channel with 1.02 M subscribers. He has too many videos to count. The videos have had more than 30 million views since he established the channel, Tony Robbins Live, in 2010. The introduction for his video states, "he creates change in minutes when normally it couldn't be accomplished in years."
Some of Tony Robbins Live's most popular videos are:
Meet Sophia, World's First AI Humanoid Robot
Why We Do What We Do – Ted Talk
COVID-19 Facts from the Frontline: Unmasking the Science You Aren't Hearing on TV
Tony Robbins on Immersion Coaching
Mike Tyson's Road to Greatness
Conor McGregor's Road to Greatness
This Daily Habit Will Prime Your Brain to Be Its Best
Another popular Tony Robbins' YouTube video is not on his channel. It's his May 2020 interview with banned doctors, Dr. Erickson and Dr. Massihi. They spoke out against the medical community's handling of the COVID-19 pandemic. The Living Wisdom channel shared the video: "Tony Robbins Interviews Banned Doctors."
Tony Robbins Movies
Robbins has appeared in several movies and television shows from Reality Bites and The Cable Guy to The Sopranos, Shallow Hal, and The Roseanne Show. Tony was also the subject of the 2015 Netflix documentary Tony Robbins: I Am Not Your Guru. The documentary was the winner of the Audience Choice Award for the American Documentary Film Festival and Film Fund. It also was the winner at the Telly Awards and Chicago International Film Festival.
The Takeaway
Tony Robbins' rags to riches story is the epitome of the American Dream. He overcame tremendous hardship during his childhood and paved the way for himself by working hard and learning from his struggles. He uses the pain he experienced in his young life to show his followers that there is a way to overcome difficulties and achieve a successful life. Robbins built a business empire from scratch. He continues to expand his entrepreneurial footprint by creating strategic partnerships with his high-profile clients.
If Tony's story inspires you to build a business that changes the world and makes you very, very wealthy at the same time, we'd love to help you do that.
In fact, we're on a mission to make one million millionaires by 2028. We'd love YOU to be one of them.
That's why we've created this FREE course that will walk you step-by-step through the process of building your own brand. Get started on your road to $1 million right here.